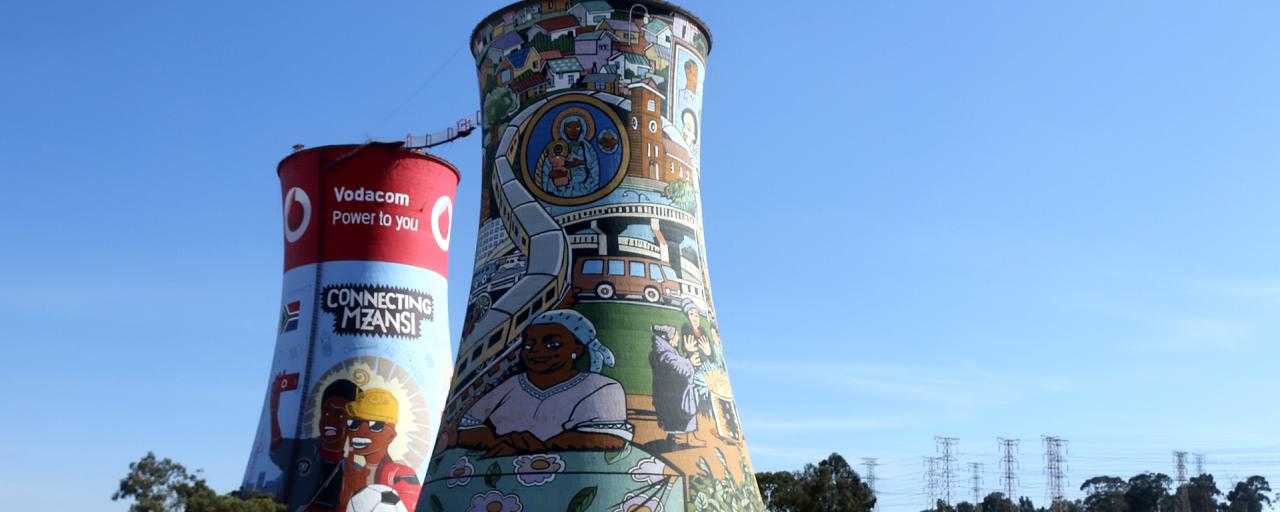 A day in Johannesburg and Soweto
Our journey starts from Johannesburg, where our car is located; we spent a couple of days here to prepare it and to do some shopping and today we decided to devote a day to Johannesburg, because we've been through it so many times but we have always avoided venturing into the city; this time however, driven by curiosity, we wanted to visit it.
Johannesburg is a metropolis of great contrasts where Hollywood villas alternate with incredibly degraded areas, that make you think that to have ended in the reconstruction of the "1997 Escape from New York " movie set, but unfortunately this is a real life.
Johannesburg is a megalopolis estimated to be inhabited by about 7 million people, but no one knows the exact number; official sources estimate that the population is around 4.5 to 5 million, but it is enough to look at the vastness of its extension to understand that it is underestimated. Moreover, the huge townships are difficult to censor, some even speak about 25 million people. people, but this is definitely a bit too high.
The Johannesburg Upper Class Residential Villas District, many of which became rich with the diamond mines, are a series of quiet streets and tree-lined avenues, where huge and luxurious homes are protected by high walls and electrified fences; a kind of armored paradise.
This in the past was a neighborhood inhabited exclusively by whites, with the end of apartheid now even some blacks can afford to live here; here is also the villa where Nelson Mandela lived with his third wife since becoming president of South Africa.
Downtown, instead, there are several colonial buildings, sometimes unfortunately a bit neglected, that are partially hidden by the imposing modern glass and steel buildings; the latter have arisen thanks to the money of the wealthy mining enterprises, which exploit the rich South African subsoil.
The emblem of downtown is of course the diamond tower, a skyscraper that vaguely resembles the facets of a carved diamond.
Not far from here, there are still some old shops, that still retain the signage that was used during the apartheid period, remembering that these exercises were only for the black population.
In these old shops people are still buying mainly products that are used in traditional medicine; despite Joburg having the largest hospital in the African continent, traditional medicine continues to be practiced and followed by many people.
We have visited one of these shops where you can buy a bit of everything, there are many rolled mats, bowls of all sizes, roots, barks, seeds and pods of different plants but also parts of animals, especially horns and legs of antelopes.
An important part of the shop is dedicated to the different mats that play an important role for some people; there are mats of different types, and each of each of them has a specific use.
Mainly mats are used for the different passages of people's lives: there are small mats that are used for the birth of a baby, larger mats that serve for the transition to the adult phase; others that serve to settle during the stages of an illness and finally the mats that are used during funerals.
We are the only whites in the store, but people do not seem to mind us, while our guide explains how some items are used; we take several pictures, after asking if it was allowed, we were told we could photograph everything we wanted, except people.
From here we move to Hillbrow, this district has seen much better times in the past; once it was a beautiful residential area inhabited by whites, but it was completely abandoned when the black government came to power; from then on it was invaded by drug dealers and people carrying on doubtful business.
Today, Hillbrow presents itself as a very degraded neighborhood, police is present at every corner, trying to bring the area back to acceptable levels of livability, an operation that does not seem to work particularly well; the drug dealers are present at every traffic light and offer drugs to those who stop at the red; here thefts are on the agenda and it is not the case to venture around these parts alone and it is best to lock in the car and not open the windows.
Buildings, formerly residences or offices, are in a state impossible to describe: most of the windows are broken, in some of the buildings the whole floor has been torn; in the street people turn on fire with what they find, we are in winter and the nights are cold.
Some people wander around the neighborhood as they were zombies, you cannot understand if they are drunk or drugged or just people who have lost hope for a better life.
Our guide summarizes all this in a phrase "Hillbrow, Hollywood that is no more".
There are many minibuses throughout the city, they are Johannesburg's public transport, but, unlike the matatu in Kenya or Tanzania, here they are all the same: white and with the flag of South Africa drown on the sides.
Our guide explains that passengers who have to go somewhere point with a precise gesture their destination to the driver of the bus, so he knows if to stop and take the passenger or not.
Gesture is a silent but accurate language, for example a raised index means that you want to go Downtown, the index pointing downwards means instead "local", the hand with the palm facing upward and that seems to hold a ball means that the destination is Orange Farm, while creating a C with index and thumb means Cosmo City.
These are just some of the gestures, but there are many others, each pointing to a very precise place in the city.
By car, we go to a street where the buses are washed, there are several tens and our guide tells us that the driver of a bus does not wash it, but let it be done by someone else, like the one who own the bus does not drive it so they can work in three and he add "here it is this way," and, I would add, it works like this all over Africa and this is one of the beautiful things on this continent.
But a visit to Johannesburg cannot be said to be complete without a tour in Soweto, the neighborhood where Nelson Mandela was born and raised, and where the first rebellions took place against the apartheid regime.
So we head South-West and, along the way, we see some rusty machinery, our guide tells us that they were the old mines present right here in Johannesburg; the city owes its foundation, and the growth of its population, just to the presence of the gold mines.
We arrive at Soweto, its extension is huge, it is impossible to see its borders; within it you can identify a number of suburbs or smaller townships, but the boundaries are sometimes difficult to identify.
Township is the term with which slums are identified in South Africa and Namibia; while the term "Soweto" means "South Western Townships", ie slums of the South-Western area.
Soweto is South Africa's largest township and has played an important role in the struggle for apartheid, the population of this "city in the city" is about one million people but it is difficult to know the exact number of its inhabitants.
Since there is no apartheid, which had placed several restrictions on its inhabitants, all blacks, Soweto today hosts people belonging to different social classes.
To be precise in Soweto, there are four social classes: the medium-high social class that, despite having improved its standard of living, does not leave this area and lives in beautiful villas, the middle class living in single-family homes, the low class who lives in rough and anonymous houses made by the government and very low the social class, just above the survival level, who lives in tin booths.
One of the most interesting areas to visit is just that, our guide has parked the car on the road and children run to meet us, screaming something incomprehensible, we were told they were saying "white man, white man" in the local language.
In fact, they do not often whites, few tourists venture out here, and in Soweto alone there is only a white woman who lives here because she is married to a black man.
A guy who lives here offers himself to lead us into the slums, he gains to live telling how he lives in this place; definitely life in these conditions is not easy, unemployment is up to the stars and trying to change the situation is very difficult.
On the entrance to the houses a number is painted, it is the position occupied by the family who lives there, in the waiting list of the government to receive a masonry home.
He tells us that the inhabitants are angry with the government, because the construction of the houses is proceeding with exasperating slowness, occasionally revolting and manifestations happen, though, all in all, they are peaceful expressions of discontent and discomfort in which they live.
We take a ride around the dirt roads and visit a house, in an area of ​​40 square meters live 8 people; all in all, the home is not bad, it is furnished with old furniture but kept well, there is electricity, outside the house there are some wires, which come from god knows where, and that carry the electricity.
The houses do not have running water however, our guide shows us a pump to extract the water, where the locals come to supply; a little farther there are two latrines surrounded by metal sheets; those are the bathrooms for the entire neighborhood.
When we are going back to the main street we go to a house where music comes out, there are some guys who are having fun and dancing and, when they see us, they look curious and greet us.
Some women have a stall on the road and sell objects made with recovery materials, they earn to live like that; we buy something, hoping to help them and then get back in the car.
During a visit to Soweto, you cannot miss the Hector Pieterson Museum and Memorial in Orlando West; this museum is dedicated to Hector Pieterson, the first victim of the Soweto revolt of June 16, 1976.
The whites wanted to impose the Afrikaans as first language in the schools, instead of English, the boys came out into the square for a peaceful demonstration, but the police opened fire and shot the crowd killing two guys.
In the days to come, there were violent demonstrations, repressed by the police; at the end there were several hundred deaths among Soweto's inhabitants.
The world became acquainted with these facts only thanks to a young reporter who was able to get out of South Africa, carrying a stack of photographs taken during the riots, and managed to send them to the press.
The visit to the museum is very interesting and touching, but you cannot take photographs; it is a shame that at the museum shop they do not sell a photo book with a collection of the exhibit; in return they sell several books written by Mandela and other people who have fought to end the apartheid.
Not far away lies Mandela's home, some of the objects that belonged to him have been collected inside; for many it is almost a pilgrimage place, children come here on a day school trip to find out where Mandela lived and to pay him homage.
On the other side of the street is the home of the Archbishop Desmond Tutu, who played a key role, along with Mandela, in the struggle against apartheid; but his house has not been transformed into a museum like Mandela's, but has been relocated to another family, so there is only one plaque on the wall reminding the illustrious guest.
Today has been intense as the emotions Johannesburg has transferred to us are intense; we are very happy to have visited it, although we realize that it was just a fleeting tasting.
This megalopolis has thousands of faces and millions of stories to tell, as it is often the case with the big African cities, an entire life ould not be enough to discover them all.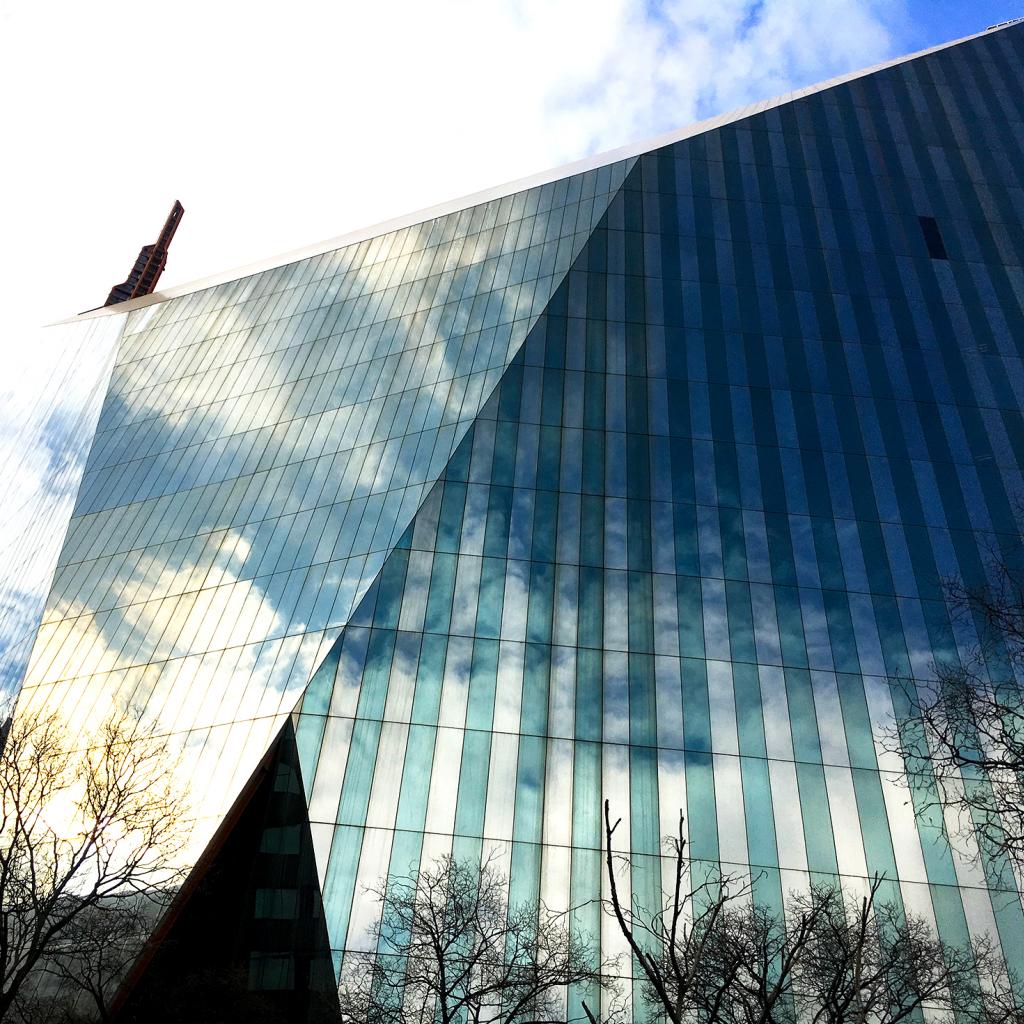 Johannesburg Downtown - Photo Credits: Romina Facchi
A day in Johannesburg and Soweto