Submitted by SafariADV on Wed, 2019-10-02
As always the time has come to take stock of this trip that has just ended.
It was a journey that was a bit challenging but very fascinating and exciting, we are happy to have seen Ethiopia now at a time when it still manages to preserve its traditions and cultures; sometimes the cultural and political isolation does not only have negative aspects, although of course we certainly cannot approve the recent political past of the country.
Coming to the numbers of our trip to Ethiopia:
Km traveled by car: 2,437
Domestic flights 2: to / from Lalibelafrom / to Addis Abeba
Altitude difference o.s.l. during the journey 2,100 meters:
maximum altitude at Lalibela 2,600 meters above sea level;
minimum altitude at the Omo Valley500 meters above sea level.
Travel days: 19
Rock churches visited at Lalibela: 12
Populations met during the journey 11:
Hamer
Kara
Mursi
Dassanech
Konso
Dorze
Halaba
Banna
Tsemay
Aari
Oromo
Ethiopian Lakes of the Rift Valley visited 7:
Lake Chamo
Lake Abaya
Lake Hawassa
Lake Abijatta
Lake Shalla
Lake Langano
Lake Ziway
UNESCO World Heritage Sites visited 3:
The Lalibela churches,
the Stems of Tyia
the Omo Valley.
National Parks and Nature Reserves 4:
Mago National Park,
Senkele Swayne's Hartebeest Sanctuary,
Nach Sar National Park,
Abijatta-Shalla National Park
Tribal markets visited 4:
Key Afar
Turmi
Dimeka
Karat Konso
Photos taken: 13.836
Videos shot: 489
Birr spent to take photos of people: too many, impossible to count, fortunately the Birr is worth little!
Coffee ceremonies we attended 1
Ethiopian coffee drank 2 and we didn't sleep for the whole trip!
Italian words, or those of clear Italian origin, that the Ethiopian use and believe are in Amharic: so many!
For example: aeroplano, airplane, meccanico mechanical,gomma rubber (referring to the tire), batteria battery, radiatore radiator, bucato flat (referring to the tire), cacciavite screwdriver, makina (car), carburatore carburetor, bollo stamp, firma signature, targa license plate, acqua ragia white spirit, calcio kick, gazetta (to indicate a newspaper), trattore tractor, asfalto asphalt, merkato market, piazza sqaure, ciokolata, ananas pineapple, formajo (cheese), marmalat (jam), pasta (but pasta is widespread all over the world), keremela (candy), biskut (biscuit), borsa bag, kalsi (stocking), cravatta tie, komedino (bedside table), bagno bath, collaudo testing, grasso grease, falagnama (carpenter), bisiklet (bicycle), bira (beer), siminto (cement), kushina (kitchen), diplomasi (diplomacy), pipa pipe, mastika (chewing gum), tubo pipe ...
These are the words that we were able to identify during this trip, there will probably be others.
Italian food that is considered to be typical Ethiopian and it is often found on menus under Ethiopian specialties along with the 'injera and what for us is Ethiopian food: pasta with tomato sauce, pasta with meat sauce, raised pizza
Tasted Ethiopian beers:
Habesha, the dark beer; habesha means "black face" like the one on the label
St. George Beer
Walia
Our favorite beer: Habesha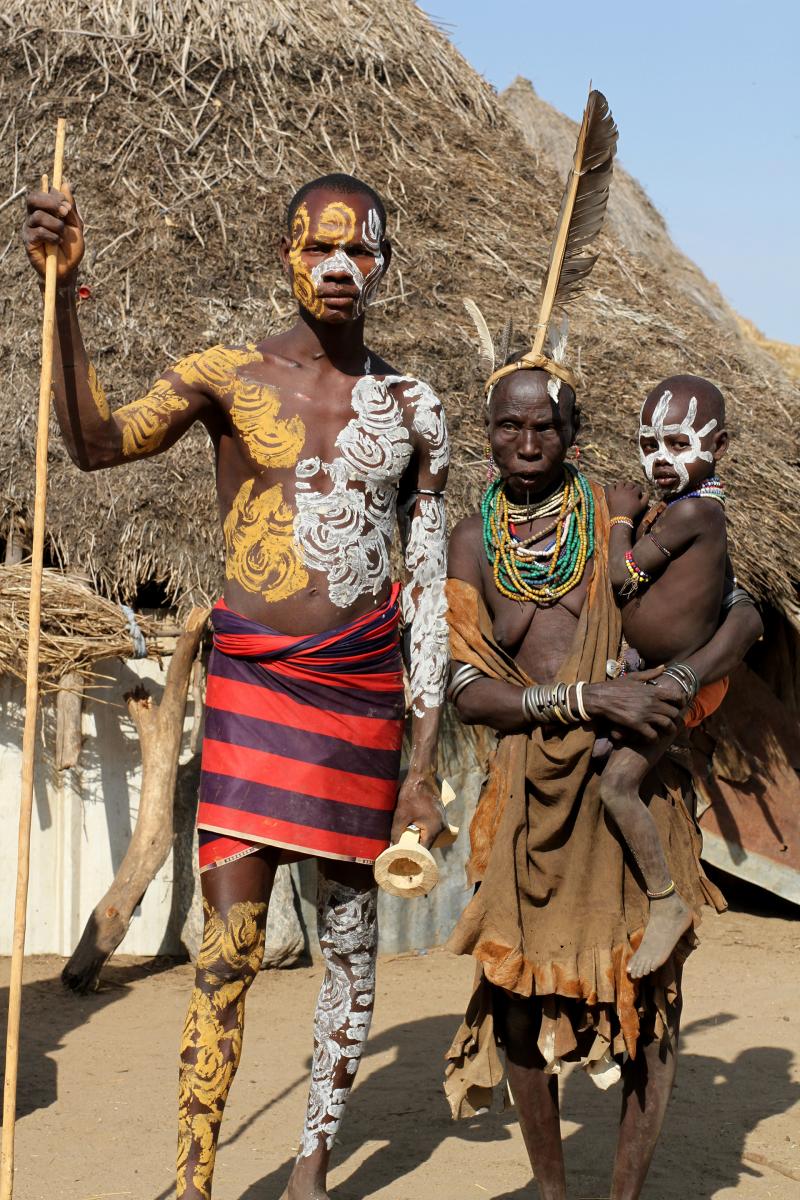 Data di inserimento:
Wednesday, October 2, 2019