Submitted by SafariADV on Thu, 2019-11-21
We are in Botswana near the Barangwe Pan that is in the area between the Chobe Riverfront, the Linyanti and the Savuti, all areas that are part of the Chobe National Park.
This morning we woke up at our camp at the Tholobo's Bush Lodge, unlike the other days we woke up a little later, since last night we drank into the small hours, we had already decided not to go on safari this morning, but to travel the main road back to Kasane.
We get up, have breakfast; today, unlike the other days there is already light since the sun has already risen for a while.
When we are ready we leave, from here it takes about 2 hours to get to Kasane, we are early but it is always better to always keep a little margin, you never know what could happen, the unexpected is always around the corner.
We cross the Chobe National Park via the main road and, when we get to Kasane, we are early for our friends' flight, so we decide to go to town and have a drink while waiting.
It is not that at Kasane there are all these places to be spoiled for choice, there is the Hunters Café where we had lunch yesterday and an Indian restaurant that has some identity crises, in fact on its sign it says: "Pizza, Coffee and Curry, Indian Restaurant and Beer Garden", it feels a little Italian, a little Indian and a little Bavarian; we decide to go there to experience the thrill of this cultural and gastronomic mix.
Our friends are a bit melancholic because they have to leave and they would like to stay here with us a bit longer, but we too regret that they are leaving because we really have fun with them; we hope to repeat the experience of a trip with them in the future.
Some of us drink something while someone else decides to eat a snack; we stay here for about an hour and then we go to the airport, that is a few minutes from the main street of Kasane.
It had been several years since we had passed through the Kasane airport and we remembered an airport just over a house with two rooms, one for check-in and the other for boarding, that was not unusual at the time the pilots of the small planes moved around the airport to look for their passengers.
So today, when we arrived, we were speechless; now it seems a serious airport, always contained in size, but definitely modern and functional.
We enter the airport and go to ask for news of our friends' suitcase that was lost when they arrived, they tell us that it is in Maun and that they embark it on the first flight to Johannesburg that leaves at 2.00pm, the same time as the one they take from Kasane; once they arrive at Johannesburg they will have to go and retrieve their suitcase at the lost & found but at least it hasn't been lost.
Unfortunately it is really time for greetings: "Have a good trip! See you in Milan! "" Good continuation in Botswana! "
After saying goodbye we leave the airport and go back to Kasane, we have a few things to do this afternoon.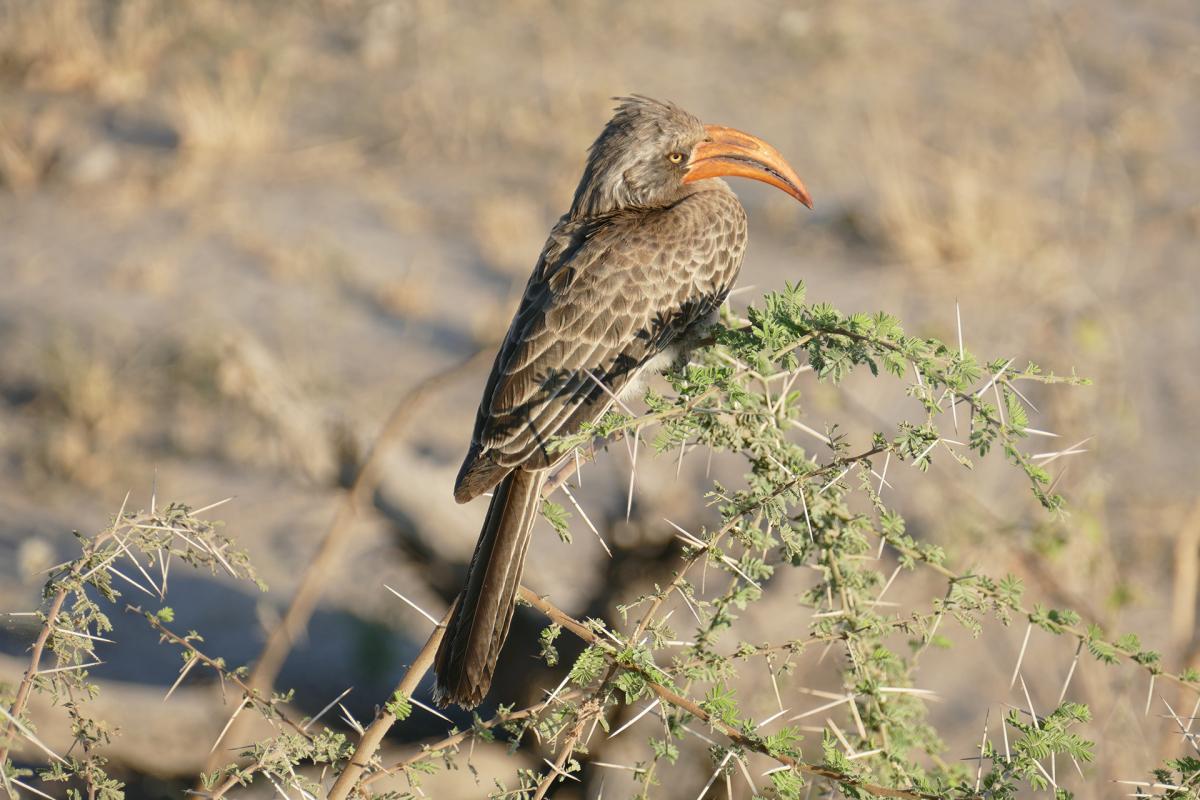 Data di inserimento:
Thursday, November 21, 2019