Submitted by SafariADV on Wed, 2019-11-13
We are in Botswana and this morning we left Gweta and traveled along the A3, the road that connects Nata to Maun; the last time we drove it, it was full of potholes while today we found it in better conditions, almost all the holes were closed and, in some places, it was completely resurfaced, it was time!
At 11:00 am we arrive at Maun, we hadn't been here for 2 years and the feeling is that there are more cars around, they have built more buildings and have opened some new services, well it needed them, but on the other hand there are no more cows in the city that were so typical.
First we go to our campsite, that is a little out of town, and we check in; we are at the Maun Rest Camp, that is the brother of the Old Bridge Backpackers Camp, they are on the opposite side of the Thamalakane River with respect to each other but, with this year's drought, the river is dry and it is only an expanse of sand where the cows graze, with some small ponds where there are some hippos.
It is impressive, we are used to seeing the Thamalakane river full of water and seeing it this way it is a bit sad; certain that climate change causes enormous damage, especially in places like Botswanawhere both animals and men are very dependent on the rains and the changing seasons.
We really like the Maun Rest Camp, the pitches are large and have a view on the river, but this year there is none, it is very quiet and the big trees make a lot of shade; moreover, the staff members are very kind and nice, wi-fi is everywhere and the quality of the connection is excellent, even the bar-lounge is nice.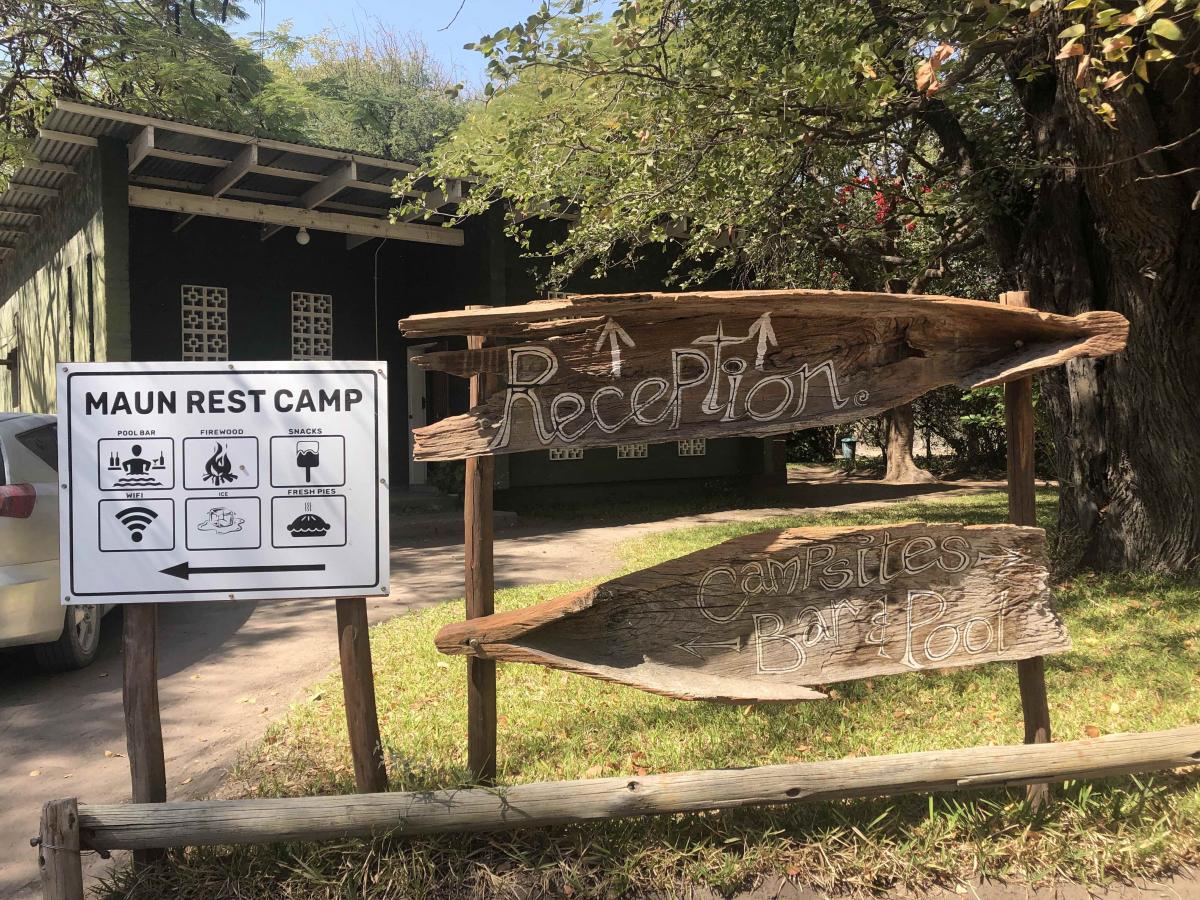 We download something from Dr. Livingstone, like the table, the chairs and the boxes and then leave and go back to Maun downtown, we have a few things to do today so we can't waste too much time.
First we went to Debonairs for lunch, although, of course, the pizza is not like the Italian one, it is still good and sometimes we eat it when we are in this part of the world.
After lunch we go to the airport, today our friends arrive with whom we will do the mobile safariat the Moremi Game Reserve and at the Chobe National Park; we park and then, since we are early, we take a tour of the craft shop right in front of the airport and, of course, we buy something.
Our friends' plane arrives on time, we wait for them while they collect their luggage, but a suitcase of theirs has not arrived, what a misfortune, who knows where it has been lost, it could arrive tomorrow but it is better not to trust and, given that today they have time here in Maun, it's better to buy something for safety.
We meet with our friends for dinner at the Old Bridge Backpackers and we greet each other, we must go and get the receipt of the Central Kalahari Game Reserve entrance fee and the booking of the relative campsites; when we finish the mobile safari we will spend 5 nights here.
Then we go and fill up Dr. Livingstone because up to Kasane we will not meet any gas station so it is good to fill both tanks.
When we have finished all our commissions we go back to our campsite, we prepare the spritz and we start working with the Mac, also because in the next few days we will have very little time, so we try to get ahead.
At about 7:00pm we take our car and go to the Old Bridge Backpacker, even if it is close it is not a good idea to walk across the dry river because there are hippos, that come out of the water to eat and they can be dangerous; much better to go by car.
The Old Bridge Backpackers has a restaurant and a bar overlooking the river, it is very pretty and there are so many people, it is probably one of the most animated places in Maun.
We spend a pleasant evening with our friends, we chat, we laugh and we talk about the mobile safari that awaits us in the coming days; we can't wait to leave.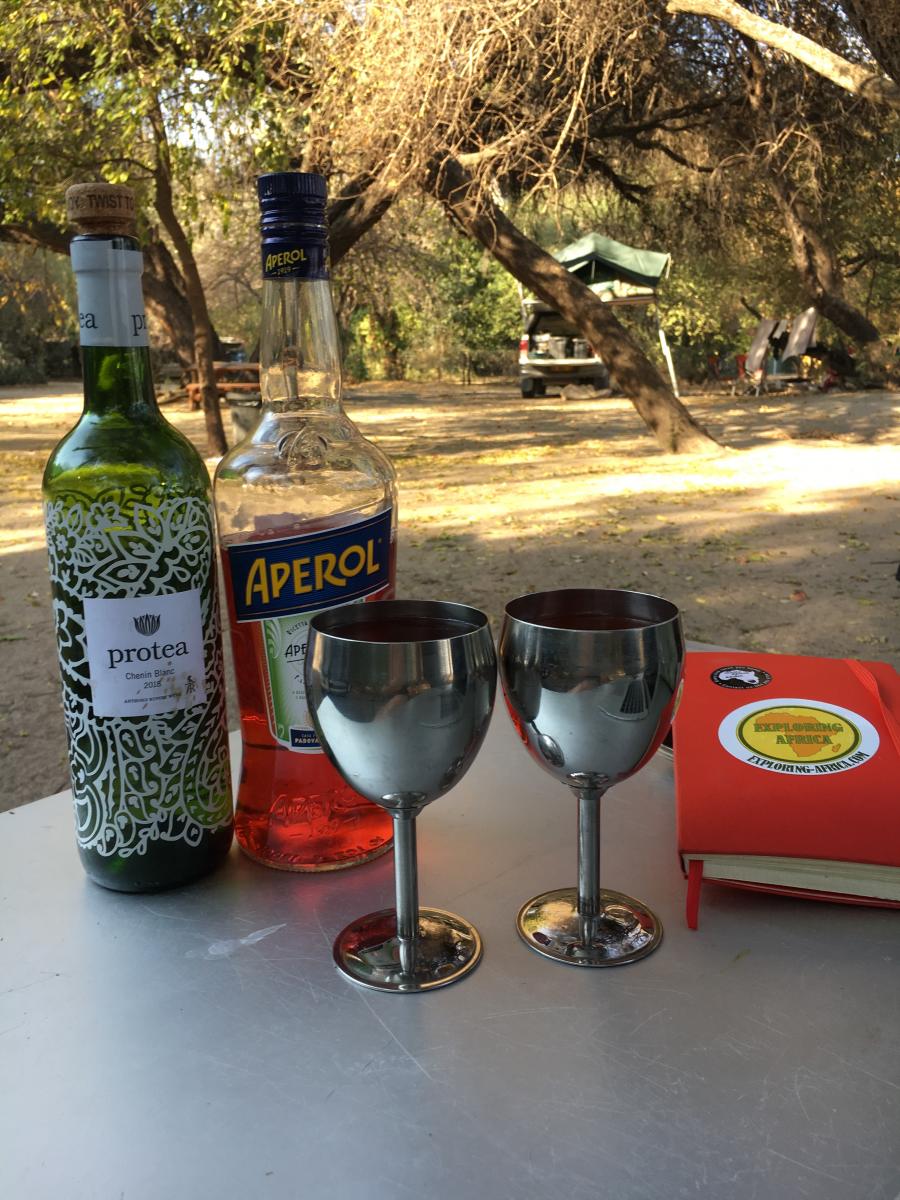 Data di inserimento:
Wednesday, November 13, 2019