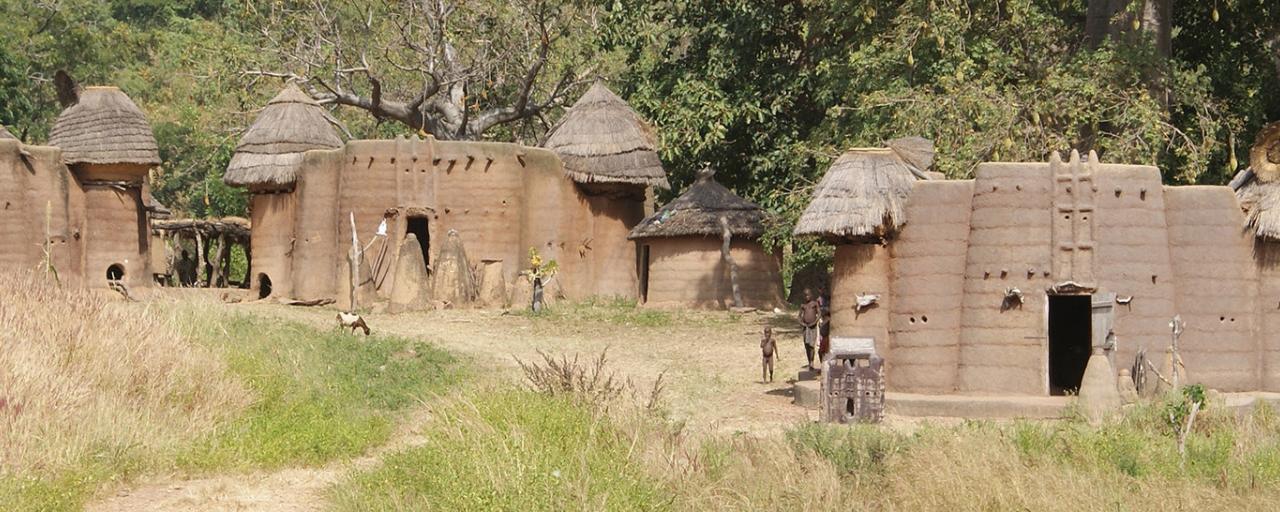 In the voodoo cradle between Togo and Benin
Useful Information
Duration
8 days/7 nights
Trip stops/ Highlights
Fetish market
Fire dance
Castle houses in the valley of the Tamberma and the Somba
Taneka villages
Royal Palaces of Dahomey at Abomey
Village on stilts in Ganviè
Ouidah, history of slavery and voodoo rites
When to visit
All year round, the months of December and January are the less hot.
Type of trip
Cultural classic
Activities
Walks through the baobabs fields to discover the fortress houses.
Water sports in Ouidah
The trip
This fascinating journey will lead you to the discovery of two countries strongly pervaded by voodoo, a religion handed down by the ancestors and practiced with fervor in an authentic way.
Voodoo is a much richer and more complex reality than clichés known in Europe and spread by Hollywood, attending a ceremony is a unique opportunity that will catapult you into another dimension, the drum sounds, the songs and the practices of the voodoo adepts create a magical atmosphere.
But Togo and Benin are not just voodoo, these are the lands of the Batammariba, the skilled builders of fortresses, these fortified homes are a superb example of traditional African architecture.
During the trip you will have the opportunity to meet and get to know other interesting ethnic groups such as the Taneka, with their dignitaries feticheur, and the Tofinou, who inhabit villages on stilts.
In Benin you can also admire the splendid residences of the kings of the ancient and powerful kingdom of Dahomey, built with the earnings from slave sales to Europeans.
At the end of the tour, at Ouidah, you will be able to relax on the large golden beaches bathed by the Atlantic Ocean.