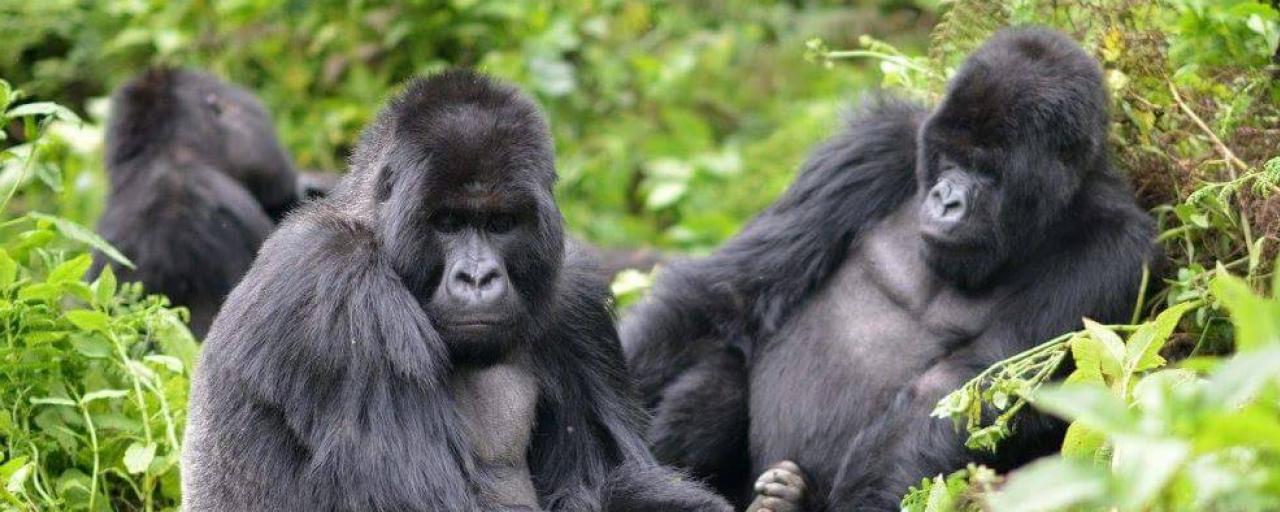 Explore Rwanda
Useful Information
Duration
7 days/ 8 nights
Trip Stops/ Highlights
Kigali
Volcanoes National Park
Twin Lakes: Burera and Ruhondo
Kivu Lake
Nyungwe Forest National Park
Akagera National Park (optional)
When to visit
The best time to visit Rwanda is from June to August, being the driest of the year. June and July are the best months, while in the second half of August in general the showers start to become a bit more frequent.
Type of trip
Adventure and trekking
Activities
Nature Safaris
Birdwatching
Trekking
Canoe excursions
The trip
Rwanda is an incredibly beautiful and fascinating country where you can visit one of the last paradises where the Mountain Gorillas live.
The journey starts from the capital of Rwanda, Kigali, perhaps the cleanest and most orderly city of Africa, worth a visit is the Kigali Genocide Memorial Center not to forget the atrocities of the past.
Before tackling the trek in search of the gorillas, the trip takes us to admire two jewels of nature: the twin lakes, Burera and Ruhando, from whose banks we can admire the Virunga mountains, a chain of volcanoes, almost all dormant, that are located along the Northern border of Rwanda with the Democratic Republic of Congo and Uganda.
On the lakes you can go canoeing and birdwatching.
The Volcanoes National Park is the home of mountain gorillas, following their trail early in the morning and approaching them is an unparalleled experience.
After the thrill of meeting with the gorillas and trekking in the forest, we continue towards one of the spectacular great lakes of Africa, the Kivu Lake, the largest lake in Rwanda, where you can take boat or kayak trips with the background of the Rift Valley mountains and the Virunga Volcanoes to the North.
The last leg of the journey takes us to admire the chimpanzees swinging among the branches of the forest of the Nyungwe National Park, the chimpanzees are just one of the 13 species of primates that are found in the Nyungwe forest.
The Nyungwe National Park protects not only the primates but also the largest tropical rainforest in East Africa.
If you want to prolong the journey and visit the Akagera National Park, this park has been affected in recent years by an important restocking project that has seen the return of the rhinos, that were extinct due to poaching.