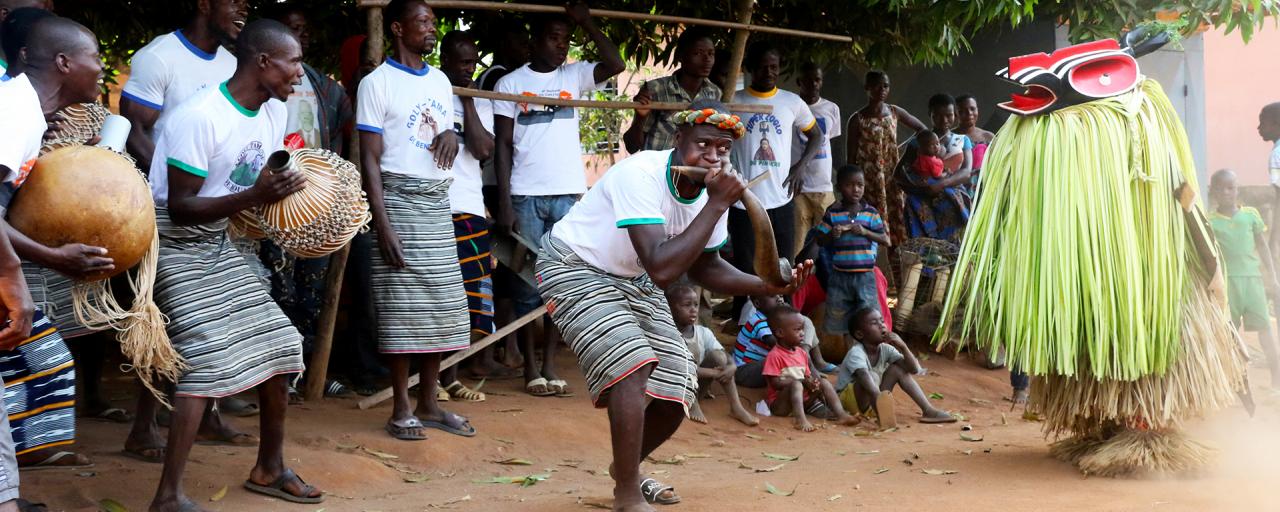 The Ivory Coast is the heart of West Africa
The Ivory Coast is a country rich in culture, traditions, festivals and tribal masks and elaborate rites of passage, it is still a pristine country because only since a few years it has reopened to tourism.
With this trip we want to deepen the knowledge of some of the 72 ethnic groups who live in the country, discover their ancestral traditions and participate, as silent observers, at their parties and dances.
The masks are the undisputed protagonists of celebrations, feasts and rituals, the mask is intended not only as the object that conceals the face but as a "costume" for the entire figure.
The wealth of populations and traditions amazes every day while the colorful and crowded markets offer a unique atmosphere and the opportunity to get in touch with people who always give a smile.
In the Ivory Coast there are also cities such as Abidjan and Yamousoukro, that may have grown a little too quickly but that, behind a concrete facade, hide the beating heart of the nation.
Finally, the Ivory Coast is also immense forests, cocoa plantations, cashews and other agricultural products, while in the North it is the shrubby savannah.
A country to be discovered on this exciting journey.