The Ngurdoto Crater is part of the Arusha National Park and is the caldera of an extinct volcano, that is sometimes called "little Ngorongoro" because, just like Ngorongoro, has become, over time, a sort of "reserve in the reserve".
The caldera is shaped like a basin with very steep walls and covered with dense rainforest, it is 3 km wide and 400 meters deep; in its bottom covered with marshy grassland live buffalos, elephants, warthogs, some antelopes, monkeys, baboons, leopards and spotted hyenas; there are also many species of birds such as the head hammer, the spur-winged goose and herons.
You cannot descend into the crater because one wants to preserve and protect its ecosystem; but you can walk along a circular route on the crater rim, where you can meet different observation points: on the Northern edge there are the lookout with the best views.
From this elevated position you can see all over the park below and, on clear days, you can admire the Kilimanjaro.
The road that you must travel by 4x4 to reach the edge of the caldera is surrounded by a dense rainforest; here there is a higher possibility of the whole of Tanzania to spot, only on the trees, the rare white and black colobus who are often one of the reasons why some travelers decide to visit the Arusha National Park.
In the forest also live blue monkeys and baboons who, unlike the colobus, prefer to spend their days on the ground, taking refuge on trees only during the night or if there is any danger that threatens them.
With a little luck you can even spot the timid and shy red duiker or tragelafo striatum or the kirk dik-diks; there are also many birds inhabiting this forest, such as the silver cheeks hornbill, bee-eaters and turacos.
To the West of the crater lies the Small Serengeti or Ndogo Serengeti in Masai language, this is a prairie area; here you meet zebras, giraffes, warthogs, buffalos, red duikers and some antelopes.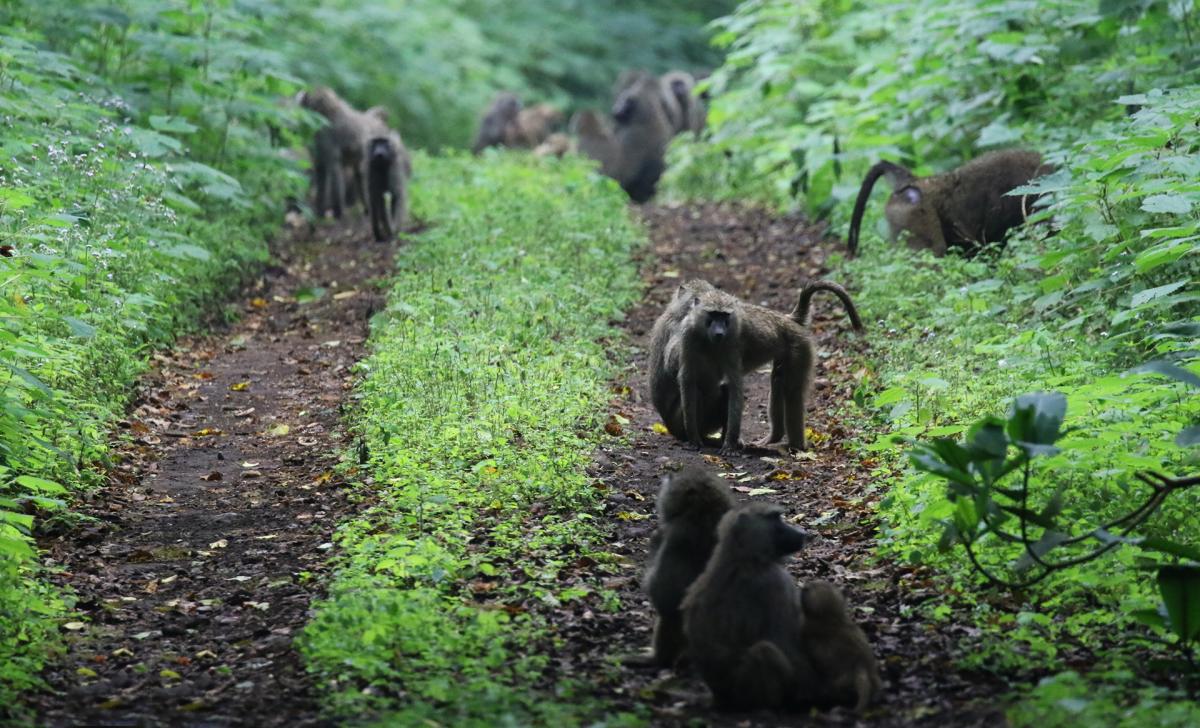 The other areas of the park:
The Meru Mount
The Momela Lakes