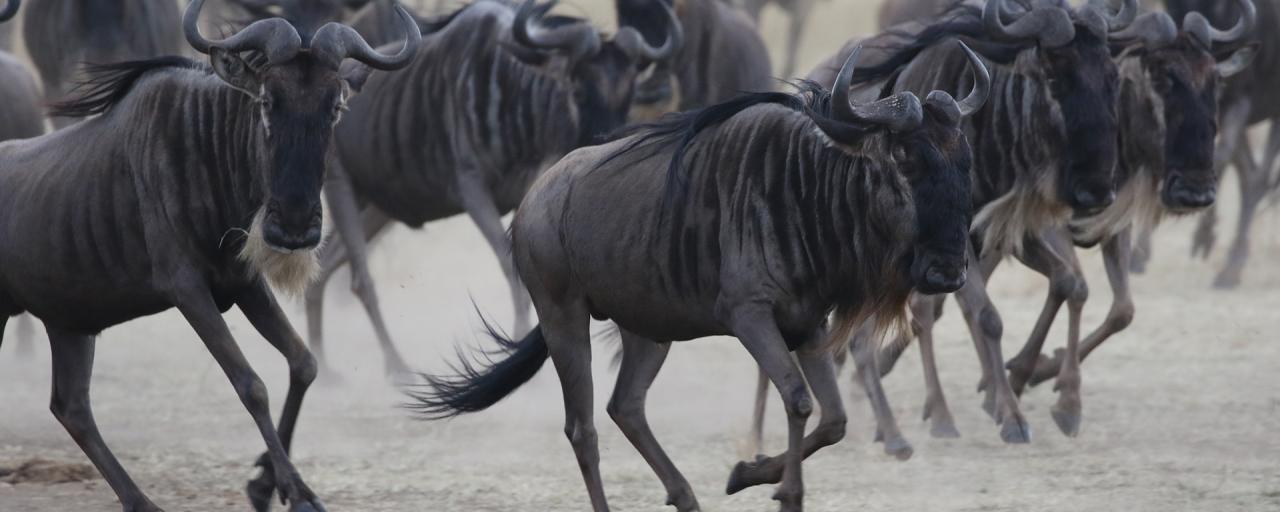 Special Great Migration in the Masai Mara
Useful Information
Duration
7 days/ 9 nights
Trip stops / Highlights
Nairobi National Park
Nairobi Giraffe Center
Elephants' Orphanage
Masai Mara National Reserve
When to visit
From July to October, the Great Migration reaches the territories of the Masai Mara, but even in the other months of the year, sightings remain satisfactory due to the high number of resident animals.
Type of trip
Classic or Luxury (according to the category of accommodation choices)
Activities
Natural Safari
Night Safari
Walking safari
Birdwatching
The trip
The journey begins with the discover of Nairobi, an interesting city with strong economic growth, and in Nairobi there is an incredible place very emotional both for kids and grown ups. It is the elephant's orphanage, here the little elephants find a new family after have lost, the most disparate reasons, their mum and herd.
At the center, run by the David Sheldrick Wildlife Trust, you can interact with the little elephants and adopt them with a small donation.
Another destination not to be missed is the Giraffe Center, where you will have the opportunity to observe, and sometimes give them to eat, the giraffes present in the center.
The Nairobi National Park, despite being only 7 kilometers from the city center, is a spectacular place, the savannah, with the backdrop of skyscrapers of the modern city, hosts animals symbolizing African savannah: lions, giraffes, rhinos, buffalos and various species of antelopes, the only absent in this park are the elephants.
The Masai Mara is the heart of this trip, in the national reserve and in the conservation areas that surround it you will have the opportunity to make day and night safari in search of the animals and the herds of wildebeests and zebras of the Great Migration; with some luck you will attend one of the most exciting events of a safari: the crossing the river Mara by the herds.
Spending the whole day on safari, stopping under an acacia tree for lunch, is a great way to appreciate the wide spaces, savannah colors during different hours of the day and admire the animals.
Some conservation areas also allow walking safari, accompanied by local Masai guides, walking in the savannah with the opportunity to observe details that escalate during an off-road safari, such as animal prints, insects and flowers.