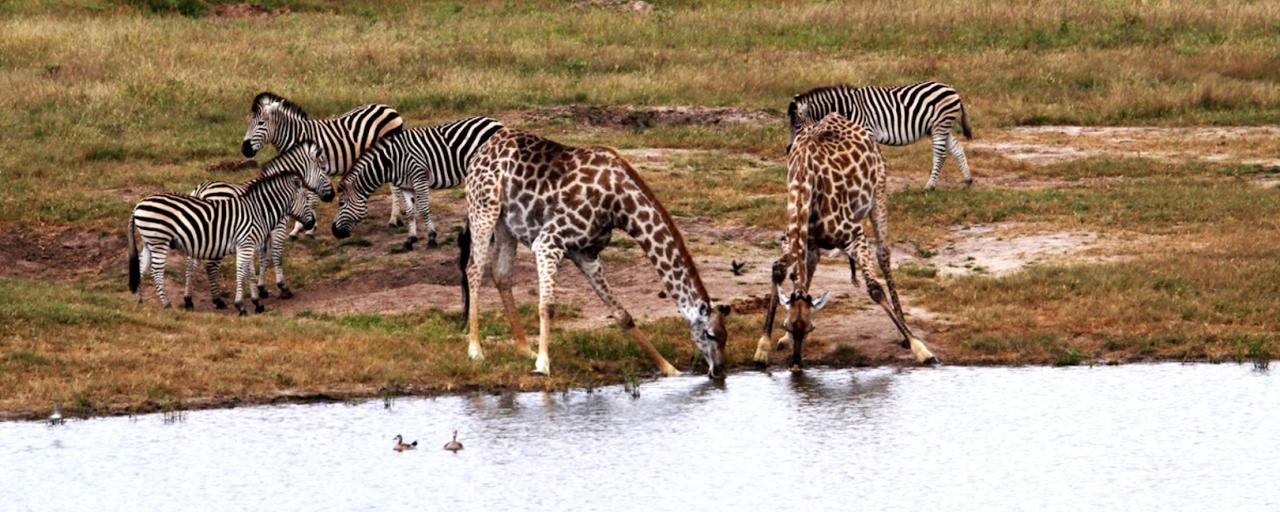 Discovering the National Parks of Zimbabwe
Useful Information
Duration of the trip
11 days/10 nights
Trip stops/Highlights
Harare
Mana Pools NP
Kariba e Binga
Hwange NP
Victoria Falls
When to visit
The best time for this trip is between May and October. For those who want lush landscapes and scenery the months from March to May are the most recommended.
The peak of winter, with cooler dry days, runs from June to July; while the months from August to November are dry and hot.
The Victoria Falls have their maximum water flow at the end of the rainy season, in April and May.
Type of trip
Adventure, classic or luxury (according to the chosen accomodation) in small groups from a minimum of 3 to a maximum of 7 people.
Activities
Natural Safaris, catamaran excursions on the lake, short trekking in the parks, contact with the Shona and Ndebele populations, the Victoria Falls.
The trip
Dedicated to the National Parks of Zimbabwe, for real fans of Safaris and African nature, protagonist and absolute queen of the whole trip.
We will visit the city of Harare with its traditional markets; Zimbabwe's capital looks like a garden with its tree-lined avenues and lush green areas full of flowers.
We will continue to Mana Pools, a UNESCO World Heritage Site and undisputed destination to live a safari experience on the Zambezi shores, the area has remained uncontaminated and wild thanks to a work of control of tourism development.
Going down the river, along the road that will take us to the pools, we will meet majestic and wonderful baobabs.
There are also many species of birds and mammals, including elephants, buffalos, wildebeests, zebras, kudus, hippos, as well as lions and leopards, jackals, hyenas and the so much sought-after African wild dogs; there are also many crocodiles in the water.
All the animals are involved in a survival struggle that is really hard here.
We will reach the Kariba Lake, here we will go safari on the banks of the lake, always looking for elephants and hippos; along the road leading us to the West, we will meet many Shona and Ndebele villages.
We will then visit the Hwange National Park, the largest in the country; crossing it we will encounter different scenery and landscapes, but also ecosystems that characterize different habitats for animals.
Hwange has many water puddles that, above all during the dry season, are the only source of water for the animals that are concentrated in their vicinity.
Zebra, giraffes, elephants, buffalos, many species of antelopes, lions, leopards, hyenas, wild dogs and other animals can be spotted inside this park.
Our trip will end at the Victoria Falls, also declared World Heritage by UNESCO.
The water takes a 108-meter jump in the narrow rocky gorge and splashes of water create spectacular rainbows.