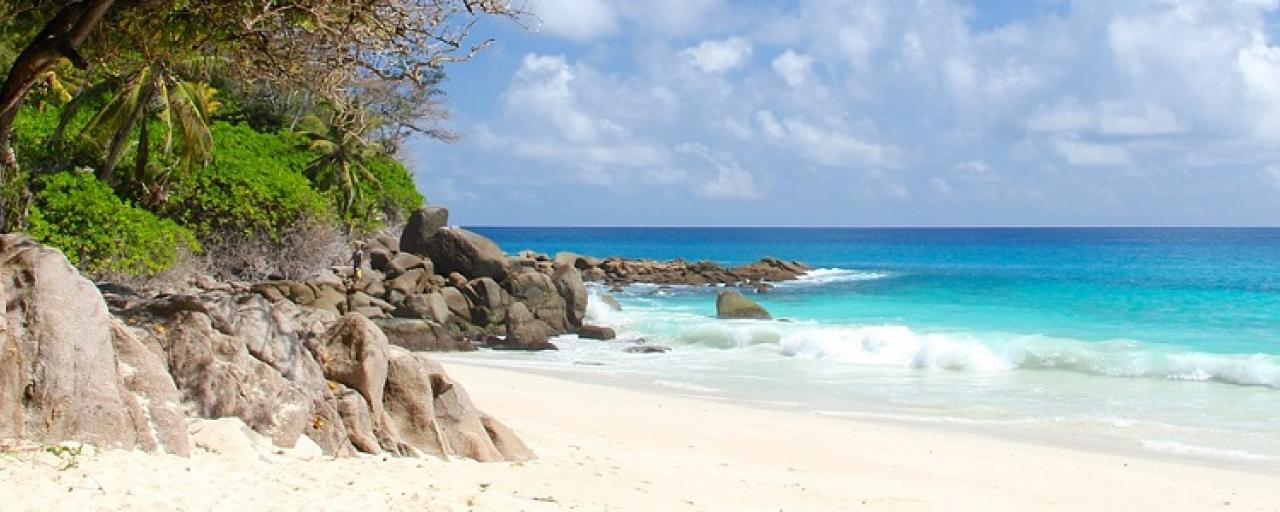 Seychelles
Useful Information
Duration
8 days/7 nights
When to visit
All year round though from December to March there is the rainy season; tropical rain shown mainly in the form of heavy showers or short storms, and at the Seychelles they often occur in the evening or at night.
Type of trip
Luxury
Activities
Water Sports
Shark Watching
Relax
Spa & massages
The trip
A trip to the Seychelles will bring you to a lush garden of Eden, a green, unspoiled nature with white talcum beaches and lush turquoise lagoons.
The Seychelles archipelago hosts a large number of endemic plants and animals making these islands an incredible place.

Among the best known species of animals and plants there are certainly the Giant Turtles of Aldabra, the black parrot of Praslin and the nice and famous Seychelles symbol fruit: the "Coco de Mer".

The "Coco de Mer" is a very rare fruit and grows only in the Praslin and Curieuse Islands, the palm tree that produces it reaches 40 meters in height and the weight of the fruit ranges from 15 kg to 22 kg; a rarity that you can only enjoy in the Seychelles.

Another rarity of these wonderful islands of the Indian Ocean are whale sharks; Mahé is one of the best places in the world to observe these good giants, whale sharks migrate between August and November and pass by Mahé, making it a fabulous place for Shark Watching.