The Moremi Reserve occupies the central and Eastern part of the Okavango Delta, its territory is flat and includes extensive alluvial plains, some seasonal, other permanent, numerous watercourses and two large portions of land that are still emerging during all year round: the Mopane Tongue and the Chief Island; the Moremi Reserve is connected to a wide corridor that joins it to the Chobe National Park, that is further North.
In the center of the reserve is the Chief Island, the largest permanent island of the entire Okavango Delta, oriented North-West to South-East and it is 60 km long, while it is only 10 km wide; it is disconnected from the mainland because it is surrounded by permanent waterways and alluvial planes, so the only way to reach it is aboard small airplanes.
In the Eastern part of the reserve, however, there is a perennially dry peninsula, with a triangular shape and covered mostly by mopane trees, the Mopane Tongue.
Around the Chief Island and the Mopane Tongue there is a mosaic of rivers, lagoons, alluvial planes and small islands, some of which appear and disappear under the flood of the Okavango.
The boundaries of the reserve are mostly defined by watercourses, although it is to be said that both their course and their names are not as well defined; it is difficult to identify, and then follow, the course of one of these rivers within an intricate puzzle of marshes, swamps and alluvial planes.
The Northern boundary of the Moremi Reserve follows roughly the course of the Nqoga and the Khwai rivers, while the Southern border is defined by the Jao, Boro and the Gomoti rivers.
Over the decades, especially since the middle of the last century to the present days, it has been observed that the Western part of the Okavango Delta is getting drier, while the Eastern part is richer in water entering the Khwai and the Moanachira rivers; this causes frequent flooding of the roads in this area.
Both the Mopane Tongue and the Chief Island are places where you can make excellent off-road safaris or in some areas, by boat or mokoro; here is a very high concentration of wildlife.
There are different habitats and therefore there are many species of animals, including various species of antelopes, elephants, zebras, wildebeests, lions, leopards, cheetahs, wild dogs, spotted hyenas and many others; it is also a paradise for birdwatchers who can observe both aquatic and forest species here.
The areas of the Moremi Reserve are:
The Mopane Tongue, where are: Khwai, Xakanaxa and South Gate
The Chief Island, where are: Xigera, Mombo Camp and Chief Camp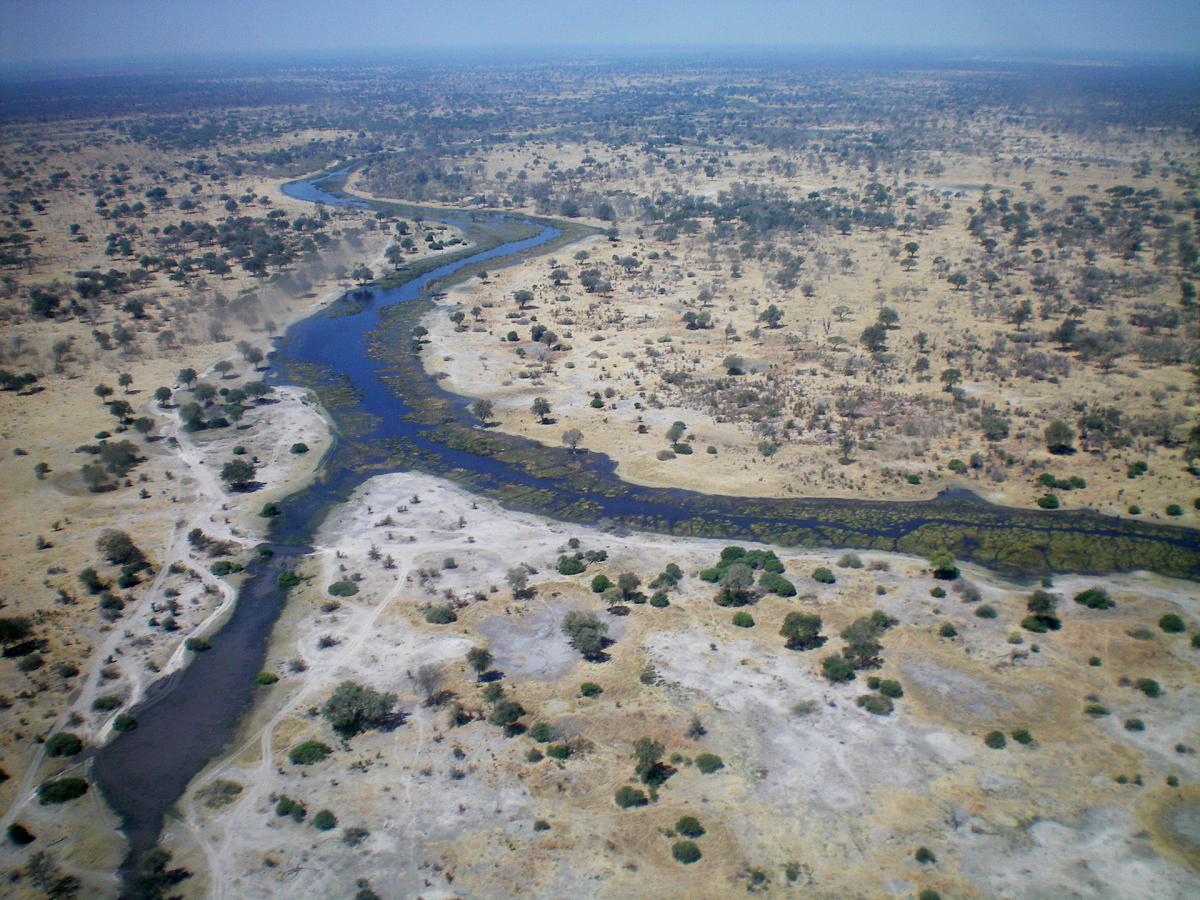 Highlighted articles for this topic