Submitted by SafariADV on Sun, 2019-09-29
Tonight we slept at Lake Hawassa, in Ethiopia, this morning we visited the Hawassa fish market and it was a very interesting and true experience; the market is located directly on the shore of Lake Hawassa and the freshly caught fish is cleaned and prepared to be consumed, it cannot be fresher than this!
After visiting the Hawassa fish market, or Awassa, we returned to the hotel to take our luggage and the picnic lunches we ordered for today; since the latter were not yet ready we went for a walk in the garden while we waited.
The Hawassa's Haile Resort has a garden that directly overlooks Lake Hawassa, so we don't' miss the chance to take a ride.
In the distance we see some local children and kids who are bathing in the reeds, they seem to have a lot of fun splashing water and doing bomb dives by climbing up each other's shoulders; it is really true that the less you have, the more you appreciate anything.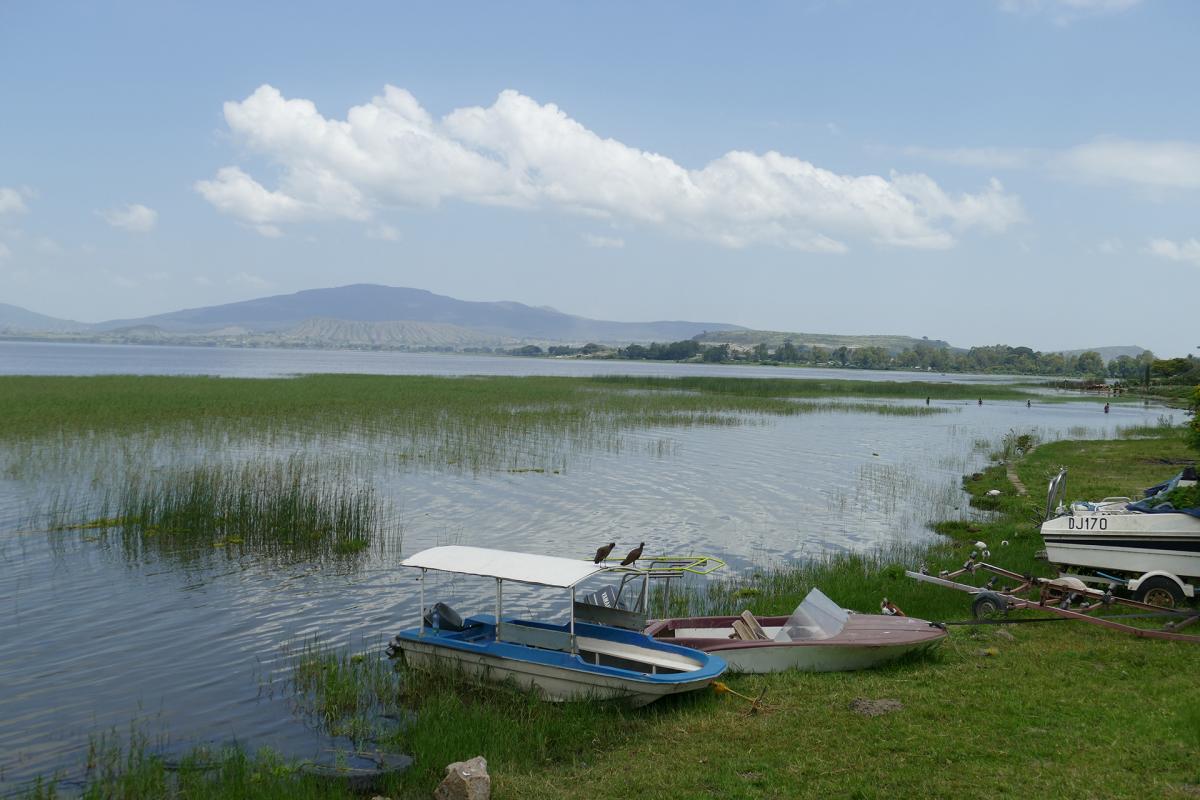 In the garden there is also a huge tree that offers shelter to many birds including some silvery cheeked hornbill, some hammerkops and several ibis, while on the lake shore we spot the Egyptian geese, the marabu storks and the pelicans, finally we see some sunbirds engaged in feeding on the nectar of flowers; impossible not to take pictures.
When the picnic lunches are ready we get in the car and we leave, today we don't travel great distances, our final destination,Lake Langano, is only 50 km from Hawassa, however, along the way we will make a detour to visit the Abjatta -Shalla National Park.
It takes us just over an hour to reach the entrance to the Abjatta-Shalla National Park, this park does not have many roads that can be traveled and the impression we have is that it is visited very little by visitors and it is a pity because it offers wonderful landscapes, besides we have seen different animals like the common ostriches and the Somali ostriches, the gazelles of Grant and a beautiful tawny eagle.
Also here, as at the Senkele Swayne's Hartebeest Sanctuary, it is possible to go on safari on foot but one must always be accompanied by an armed ranger of the park; it is a pleasant way to discover the wonders of this place without scaring the animals with car noise.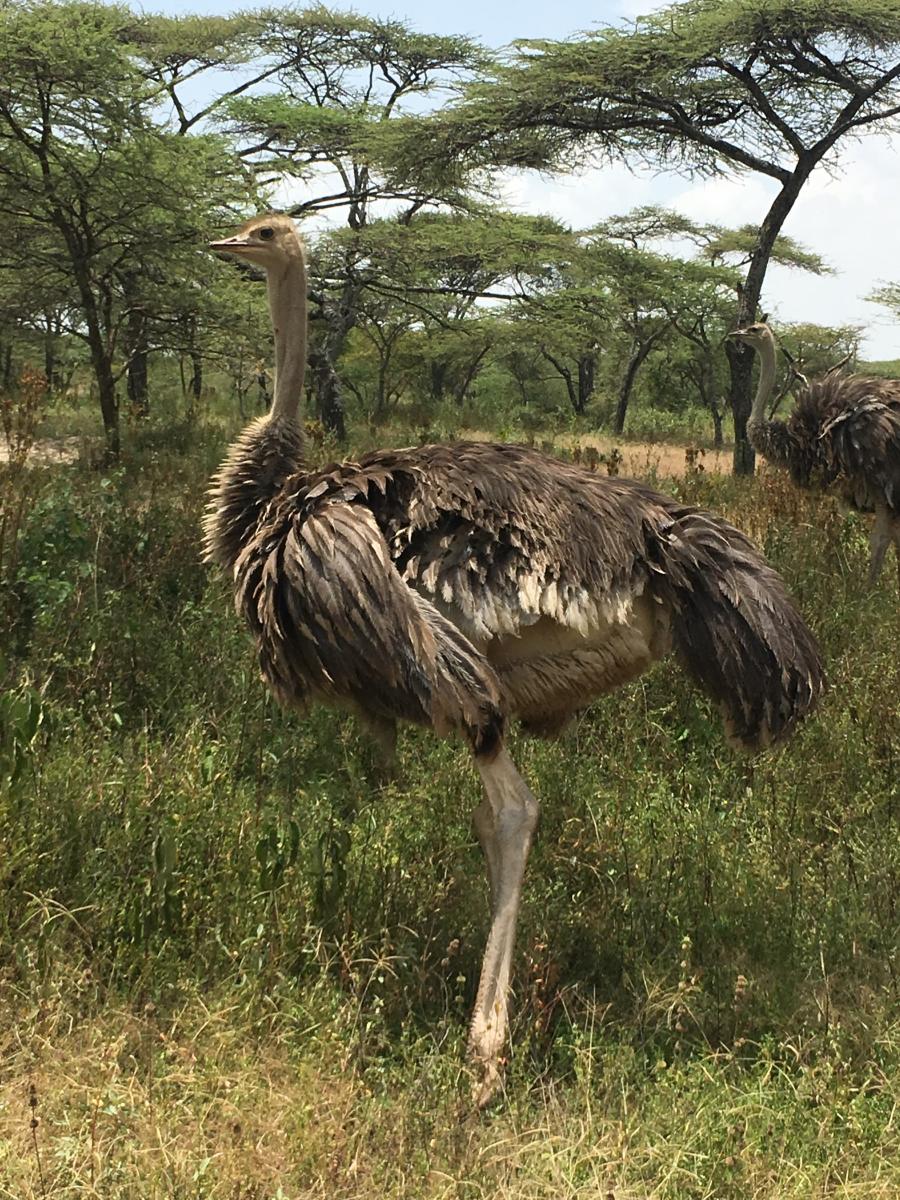 By car we reach a beautiful viewpoint, from here you can enjoy a view of Lake Abjatta and Lake Shalla; they are both Ethiopian Rift Valley lakes and lie lower than our position.
We would like to stay here for a while to admire this marvel, but some very insistent sellers and children who are a little too troublesome for our tastes came out of nowhere; our guide tells us that they live inside the national park and that they take advantage of the rare occasions when there are visitors to sell something.
It would have been nice to have a picnic here with this wonderful view, but we prefer a quieter but less panoramic place, so we go to the ranger station where there are some concrete tables and benches that show all the years they have.
On the plants around us several birds have gathered, we look at them to identify them, while they look at us because they hope some food crumbs will fall; a situation of funny symbiosis.
After spending a few hours in the nature of the Abjatta-Shalla National Park we decide to continue our journey and head towards Lake Langano.
25 km of dirt road separate us from the Hara Langano Eco Lodgethat is located right on the shore of the lake in a beautiful natural setting; we have practically all afternoon to enjoy this wonderful and relaxing place and we look forward to it.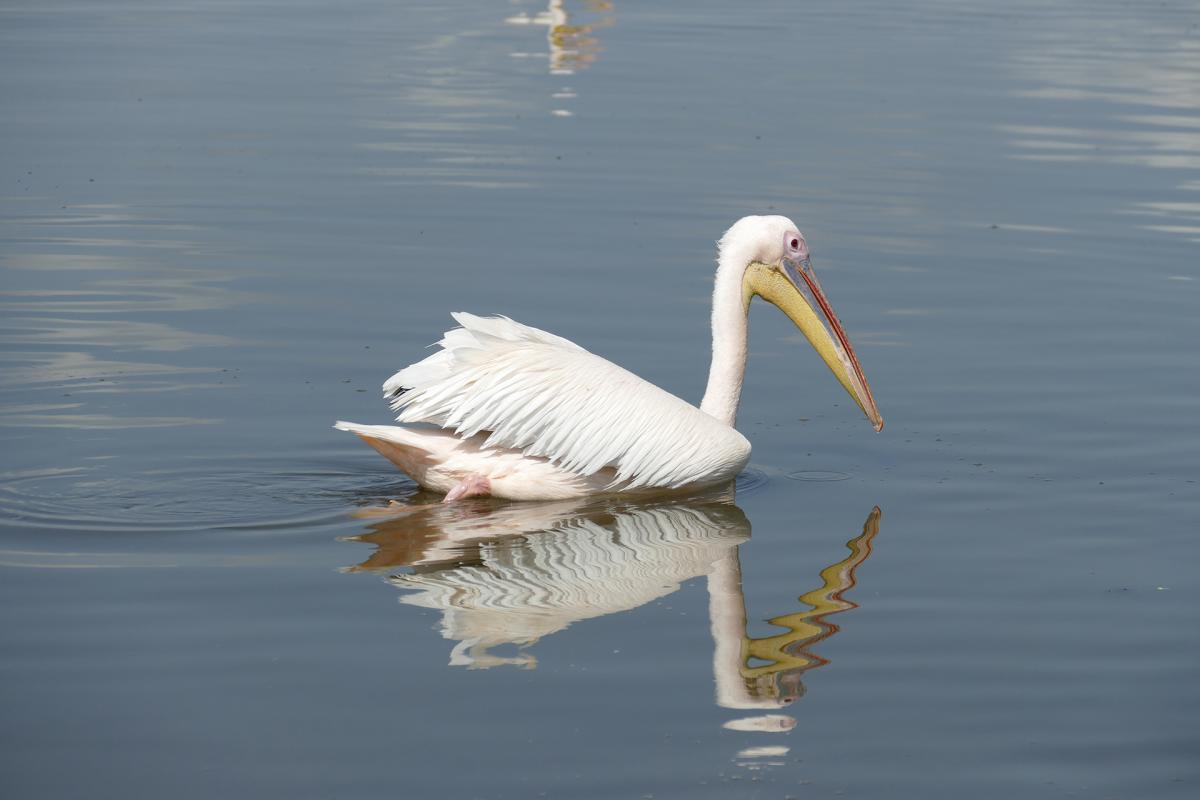 Data di inserimento:
Sunday, September 29, 2019