Submitted by SafariADV on Sun, 2019-09-22
We are at Jinka in Southern Ethiopia, we arrived today at lunchtime, even here it is hot, but it is definitely better than at Turmi.
We are happy because tomorrow we will go to the Mago National Park to see the Mursi and we are looking forward to it; but we don't know if we have to walk under the sun or if the village can be reached by car, if the temperatures are mild we don't worry about it.
When we arrived we had lunch and then we relaxed a little in the garden of our hotel; it is not very big but it has outdoor tables that are both for the bar and for the restaurant, it has a fountain in the middle and on the side that faces the street it has a bar with some TVs, almost certainly tonight we will dine here, we love very much the atmosphere that reigns here.
Around 4.00 pm we went out to visit an Ari village that is on the outskirts of the city; the Ari are the main population here in Jinka.
The Ari or Aari who live near urban centers have adopted a more Western lifestyle, they go to school and carry out work; to find some traditional village you have to venture into remote and distant places, in that case, if you are accepted in the village, you can still see the traditional houses and clothes of this ethnic group.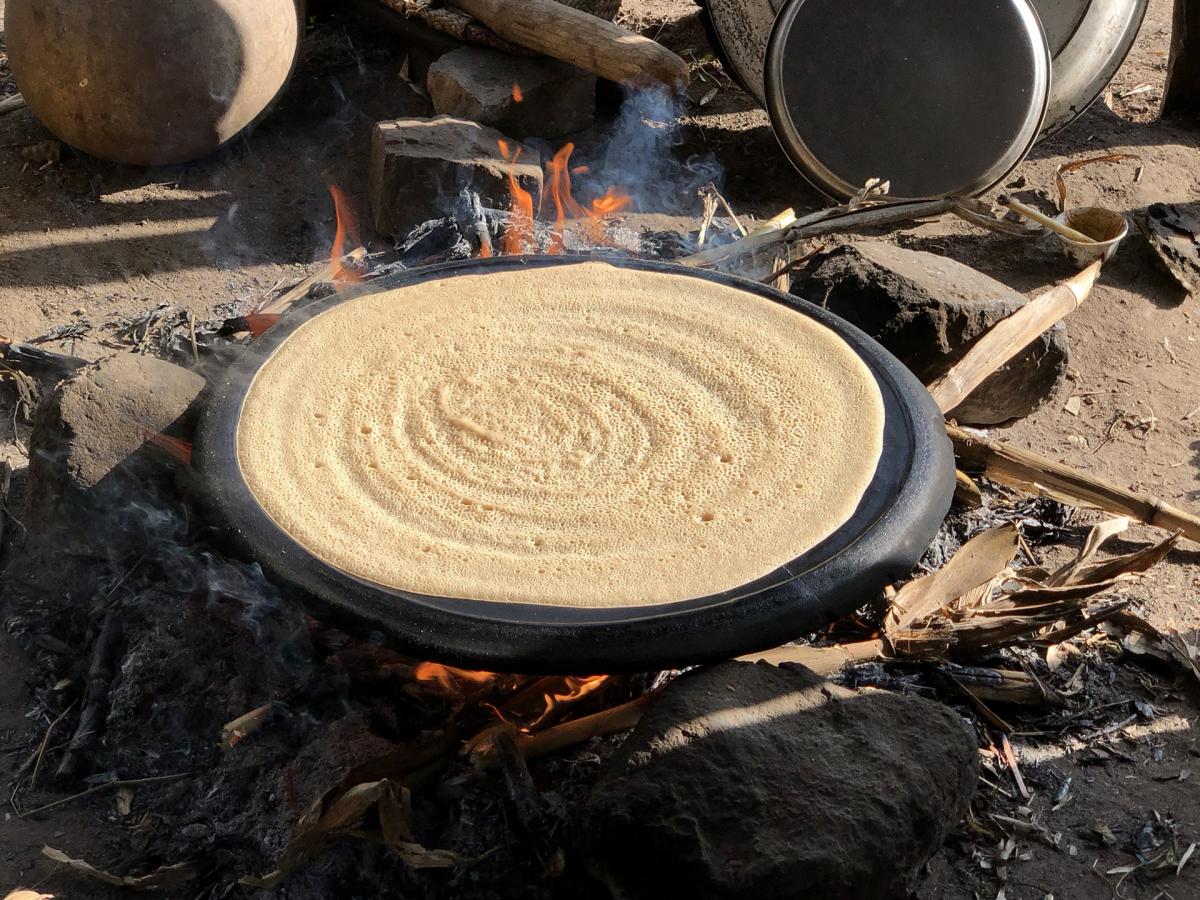 We did not go in search of traditional villages, also because we should take secondary roads and who knows how long it would take; we decide to meet the Ari who are here in Jinka, it's still interesting to take a tour to see how people live here.
Our local guide accompanies us through the dirt roads of the town and we are immediately attacked by children who want to take us by the hand and fight each other for those who can stay close to us.
They are very intrigued by us, even though we are in the vicinity of Jinka, that is a must see on a trip to Southern Ethiopia, perhaps they do not see many white tourists entering the village; they touch our skin, they want to touch our hair, especially those of Silvan that are blond, they also touch the hair on our arms because they are not used to seeing them, usually blacks have very few.
Today is Sunday and we hear singing in the church, the guide tells us that most of the Ari are Protestants, but that Jinka also includes several Orthodox Christians and Muslims.
In the courtyard of a house we see a traditional home, once they built circular huts, the walls were built with wooden poles that were then covered with mud, while the roof was in straw; now the houses here are in masonry, larger and probably more comfortable, they all have a garden where, among other things, there is also the kitchen positioned under a round conical thatched roof supported by wooden poles.
We visit a kitchen where there are some women who are cooking injera, the local bread that accompanies all Ethiopian dishes; in Ethiopia you do not use cutlery, but you take a piece of injera, you collect some food and eat it.
They make us try to cook the injera, Silvan engages in the enterprise, in the end it is like making a big crepes: you need to spread the dough in a circular way starting from the outside; the dough is made with teff, a local cereal similar to millet but with smallest grain, this is ground, combined with water and fermented for a few days.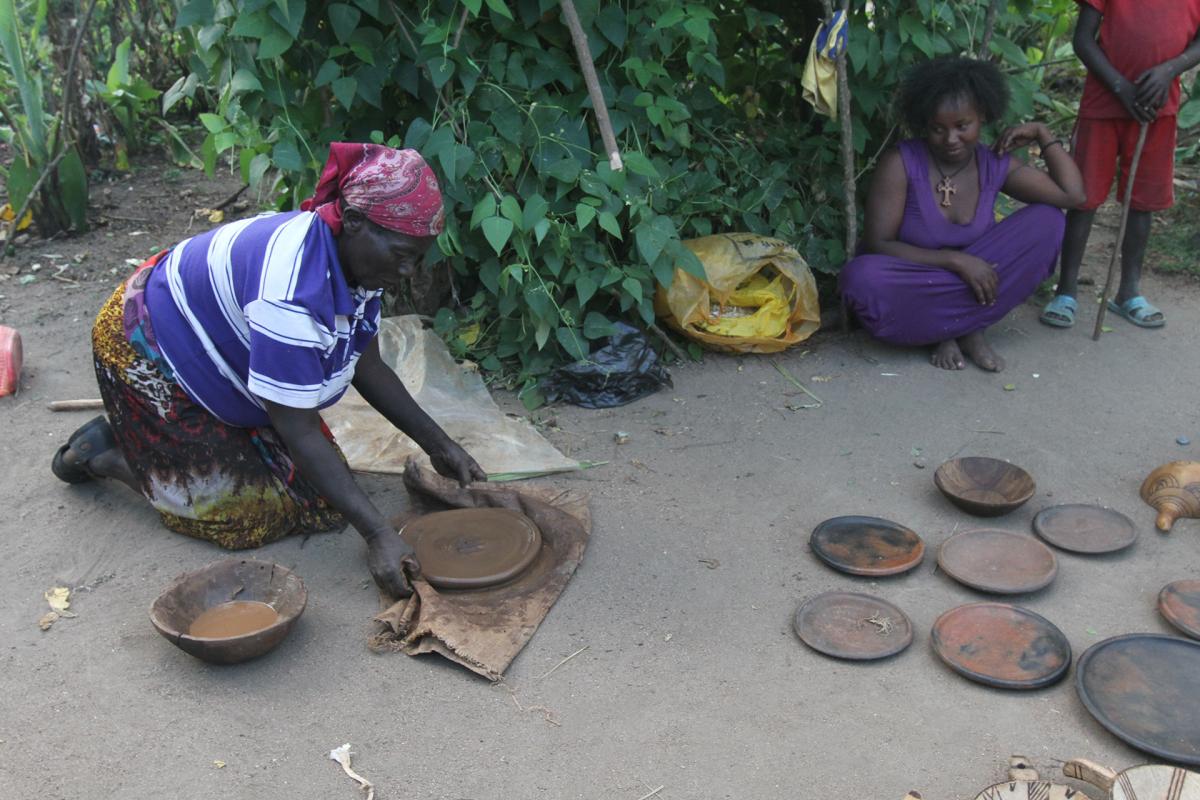 The injera we made is not perfect and beautiful like that of the locals, but we tasted it and it is good, also because the dough was made by them anyway.
We continue our tour and enter a courtyard where there are two women who produce grappa, they have a handmade still with which they distil the corn and leaves of a plant that we have not understood what it is; the result is not bad, the taste is good, the real problem is that this distillate is 75 degrees and with the heat here it is a moment to get drunk.
Walking along one of the village streets we see some plants that catch our attention: coffee plants, whose fruits ripen between September and January; taro, cassava and sweet potato, three tubers that are the basis of the nutrition of different populations in Africa because they are very nutritious, cheap and easy to grow; we also see different banana plants, here they have four types of bananas, the small ones, the big yellow ones, the white ones and the green ones; we also see the plant of the false banana that is endemic to Ethiopia, it is so called because it looks like a banana plant but does not produce fruit; we also see a moringa tree whose leaves are dried to prepare a decoction.
We go see the laboratory, if you can call it that, of a blacksmith; he recycles old iron tools, heats them until they become incandescent and then beats them to make knives for the meat that he sells at the market; it takes about an hour to make one.
As a last thing we go into a courtyard where there is a woman who is working the clay, she is making a dish, she works everything by hand, kneeling on the ground; once the dish is finished it will dry in the sun for two or three days and then she cooks it in the oven for two hours, at which point the dish is ready to be sold to the market; she also makes other terracotta objects, some are also painted.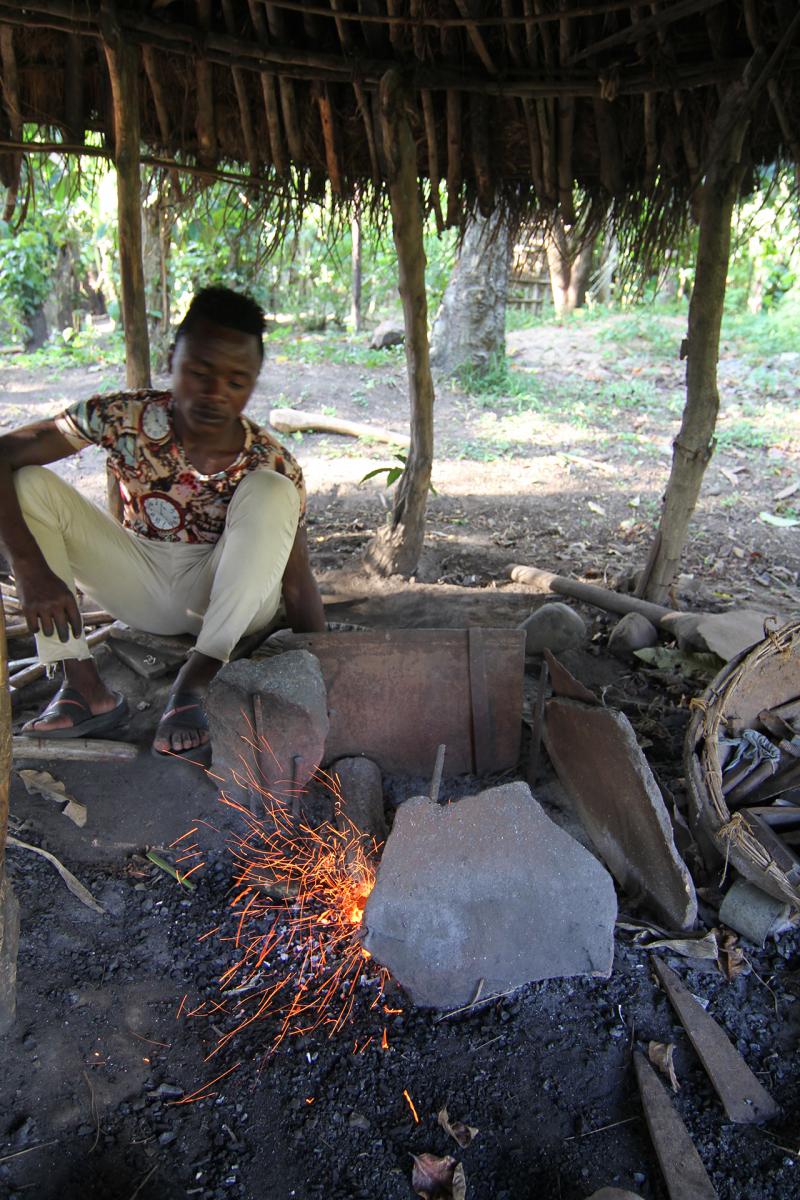 Every time we enter somewhere the children wait for us outside, even a little at a distance because otherwise they scold them, but as soon as we go out we are assaulted again; everyone wants to shake hands or touch us.
We are moving towards our car and the children obviously follow us, but when we arrive almost on the main road our guide tries to stop them so as not to follow us to the car, but there was no way to; they tried in every way to follow us, in the hope that in the car we had candies or cookies.
The fact is that, not eating them, we never have candies, especially those sweets that children might like, we don't know what to give them and at a certain point we see that, near where we parked, there is a small shop and we decide to buy sweets there.
When they realized that we were buying sweets they went crazy with happiness, while children came from all sides, they pushed and flocked to have a candy; when they could take it they went away happy, showing everyone the candy.
It was a fun scene but it also makes you think about how, for some people, life is so simple that just one candy is enough to be happy.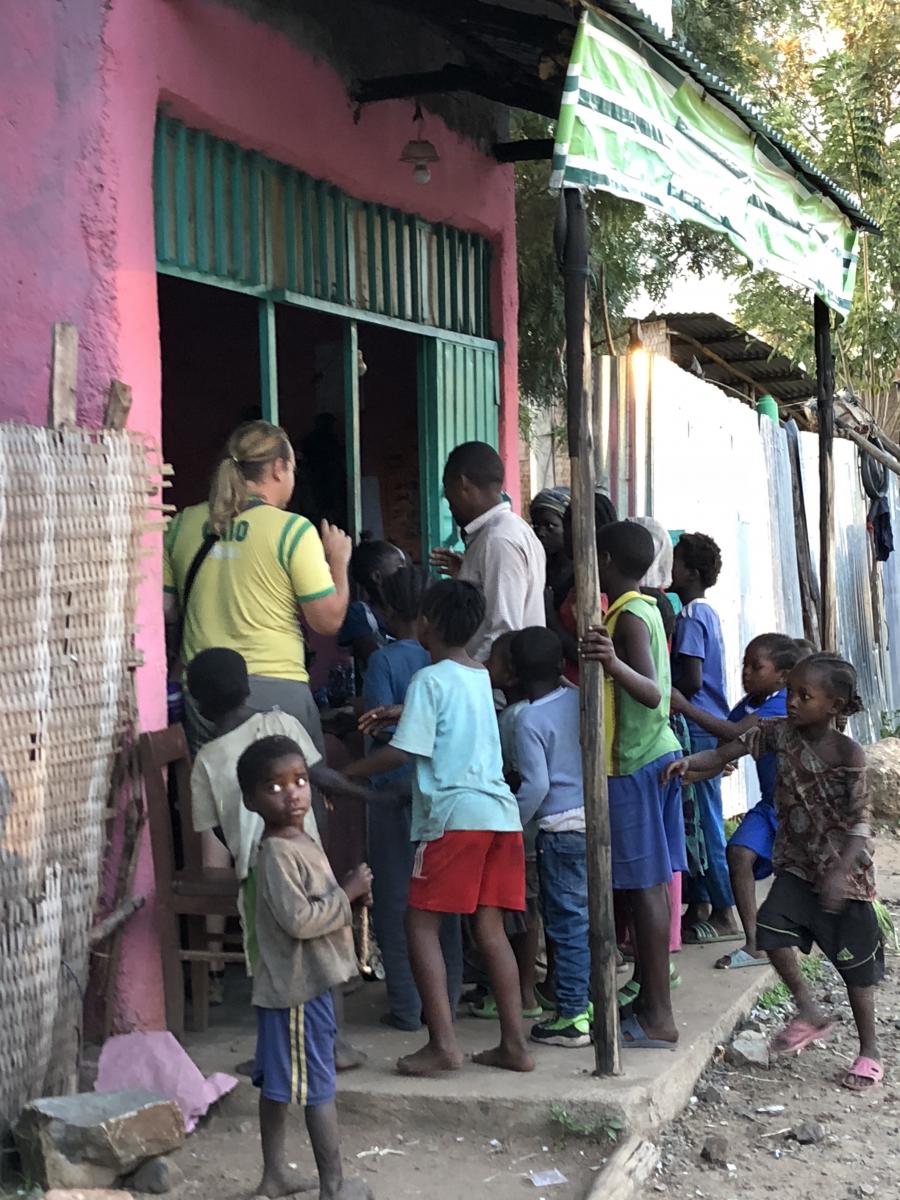 Data di inserimento:
Sunday, September 22, 2019