Submitted by SafariADV on Sun, 2017-10-22
This morning after breakfast we took our car and headed to Hermanus; from our hotel we take the N2 that leads us out of town immediately.
Fortunately, we travel in the opposite direction to traffic because on the other side there are km of queue, probably all the people who are going to work in the city.
The N2 runs through a giant township, it is the same that you see when you arrive from the airport and head to town; it is impressive to see its size.
Shortly after the traffic begins to decrease, the number of road lanes is reduced and soon we are almost alone with some trucks; the landscape is beautiful and pleasant and we do not even notice to drive about 120 km to reach Hermanus.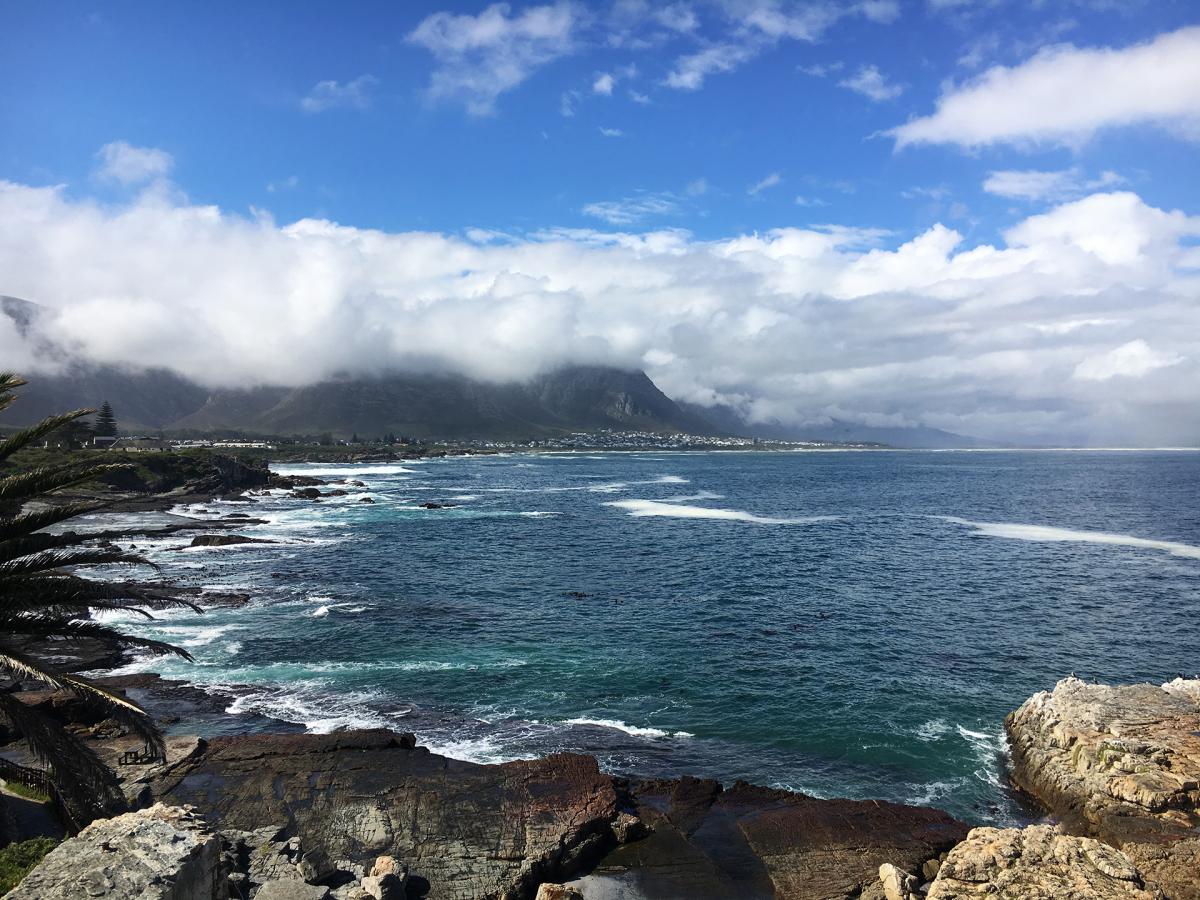 It is the first time we come in the whale season so we have to understand what to do and if there is a better place to see them; we go to get fuel and ask the girl who fills up our car that tells us "you can see them from the walk along the ocean, it is useless to take the boat."
We drive up to the ocean, park and walk through the walkway that they have made in the green, very beautiful and panoramic, and we arrive at a terrace that has a view across the Walker Bay.
We stay there for a couple of hours, armed with binoculars and camera with telephoto, but the only thing we can see is a puff of water in the distance.
A bit disconsolate we take our car and go to the Hermanus Historic Site; take a ride and decide to go to the Ocean Basket for lunch, it is a chain where they cook fish, we visit it often, not only in South Africa but also in Nairobi because it is really good.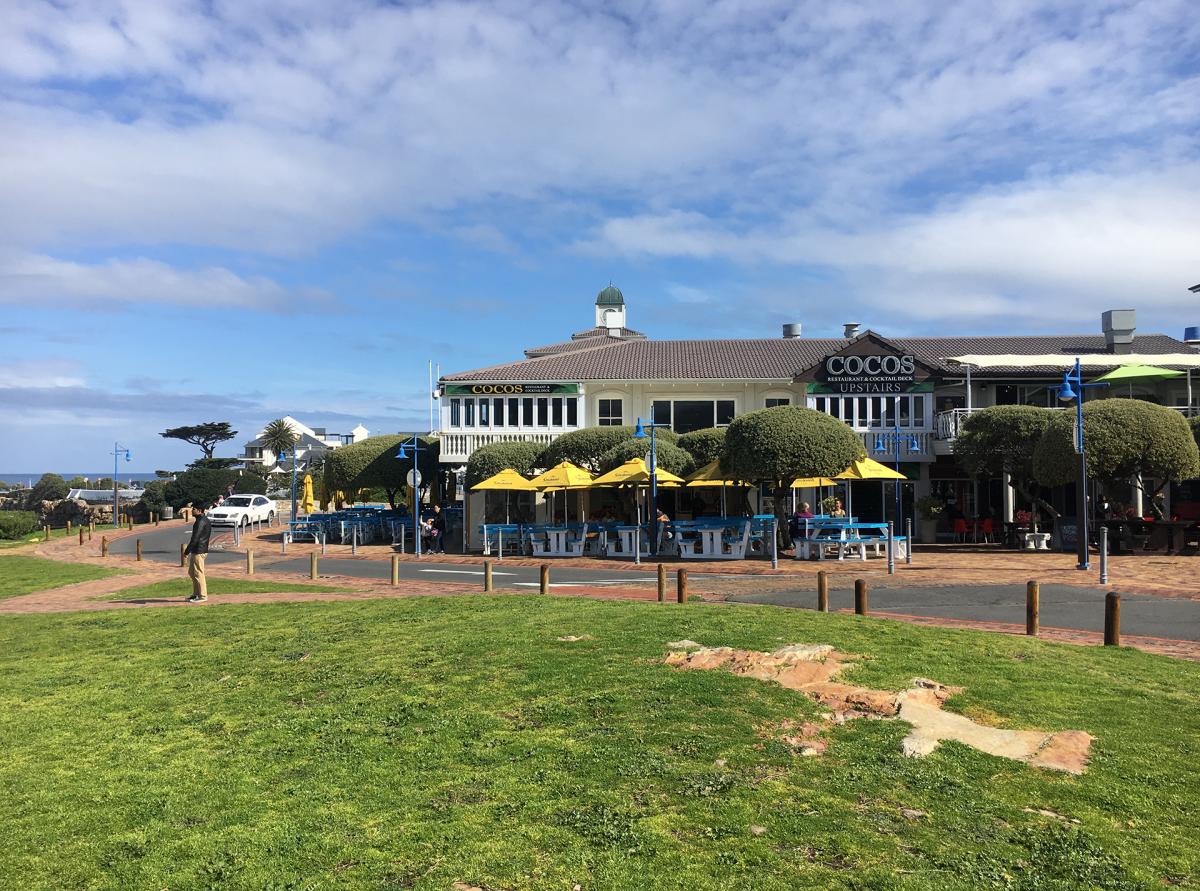 It is on the first floor and has a gigantic window with bay view and, while we are having lunch, there are whales!
We can see them very well while they approach the coast, bathe at water level and one continues to jump out of the water; what a show!
We immediately stop eating and take photos, then finish fast, pay and run down along the ocean.
Soon after, there are three more swimming nearby, it is nice to see them so close.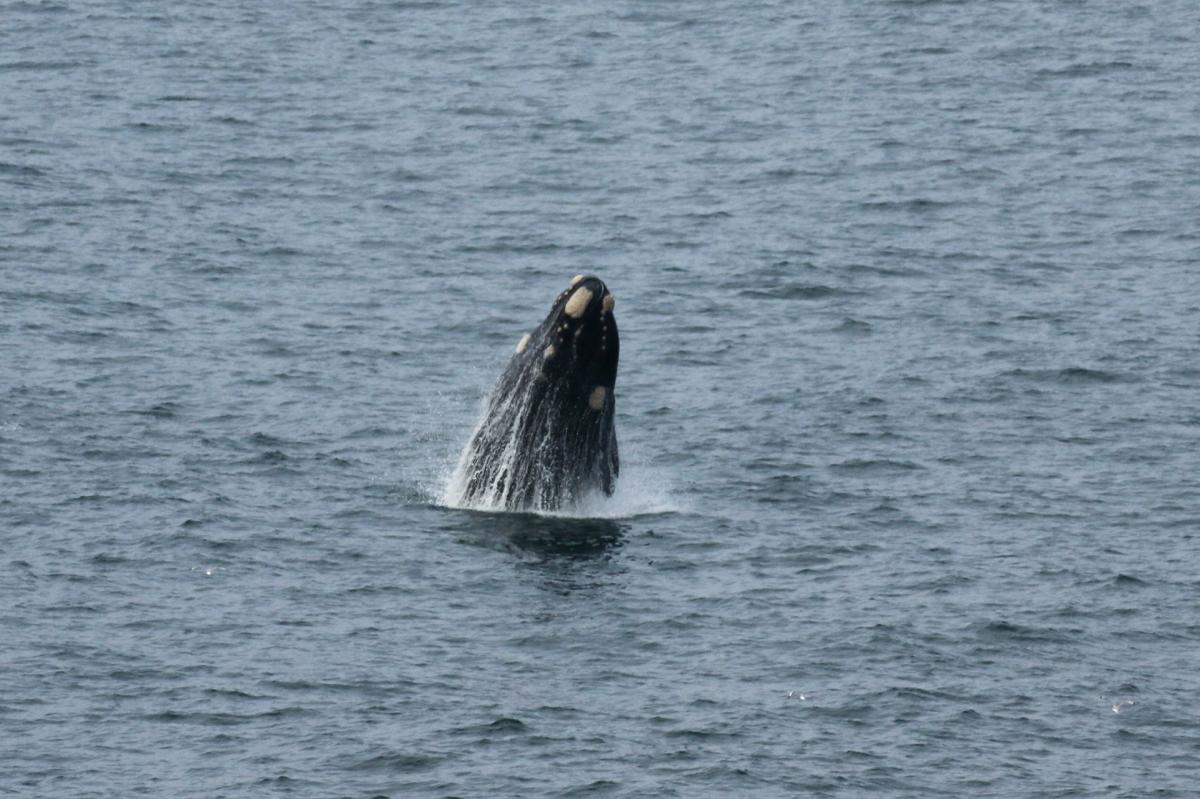 The Southern right whales, from June to December, swim along the coasts of South Africa, particularly in Walker Bay, in front of Hermanus, to give birth to the little ones; they come here because these waters are warmer than those of Antarctica and when the puppies are grown up enough they return to the South pole.
It's not the first time we see the whales, but each time it's an indescribable emotion, despite being huge animals, they have a wonderful grace and mercy.
It is time to go back to Cape Town, we reluctantly move away from the ocean, we would like to stay here watching the whales forever; we go and take our car and head for Cape Town.