Submitted by SafariADV on Wed, 2017-09-27
We stop for the night near Gweta at the Planet Baobab, a legend and a landmark for the camper drivers, and for all the travelers in general, who pass through the Botswana tracks.
It is 7 km East of Gweta and near the gate of the Makgadikgadi Pans National Park and 70 km from the gateway to the Nxai Pan National Park where the Baobabs of Baines are located; it is in a strategic position to visit both parks and the staff arranges off-road excursions and a quad.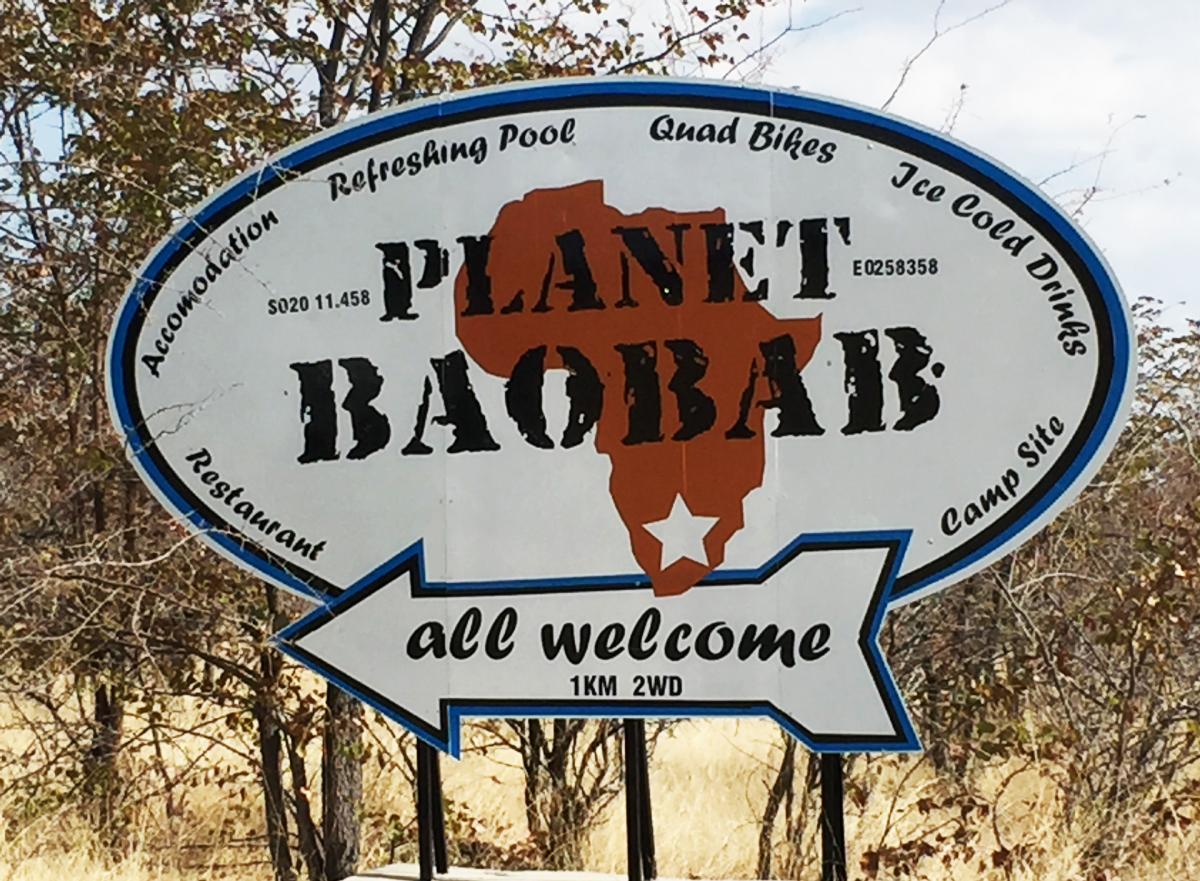 There are 6 pitches for the campsite and several rooms shaped like cabins; the campsite offers several comforts such as hot showers, bathrooms, each pitch has a structure with a straw roof under which to put the table and the chairs, it has the inevitable barbeque, or braai, to grill, there are also power sockets for recharging camera batteries and other electronic instruments.
It also has a round pool that, with all the desert that's around for miles and miles, is almost a mirage.
The bar is in a wood-framed structure, has a huge irregular counter and couches and cowhide armchairs; there are hanging several vintage photographs and posters and some wooden masks that seem to come from far away.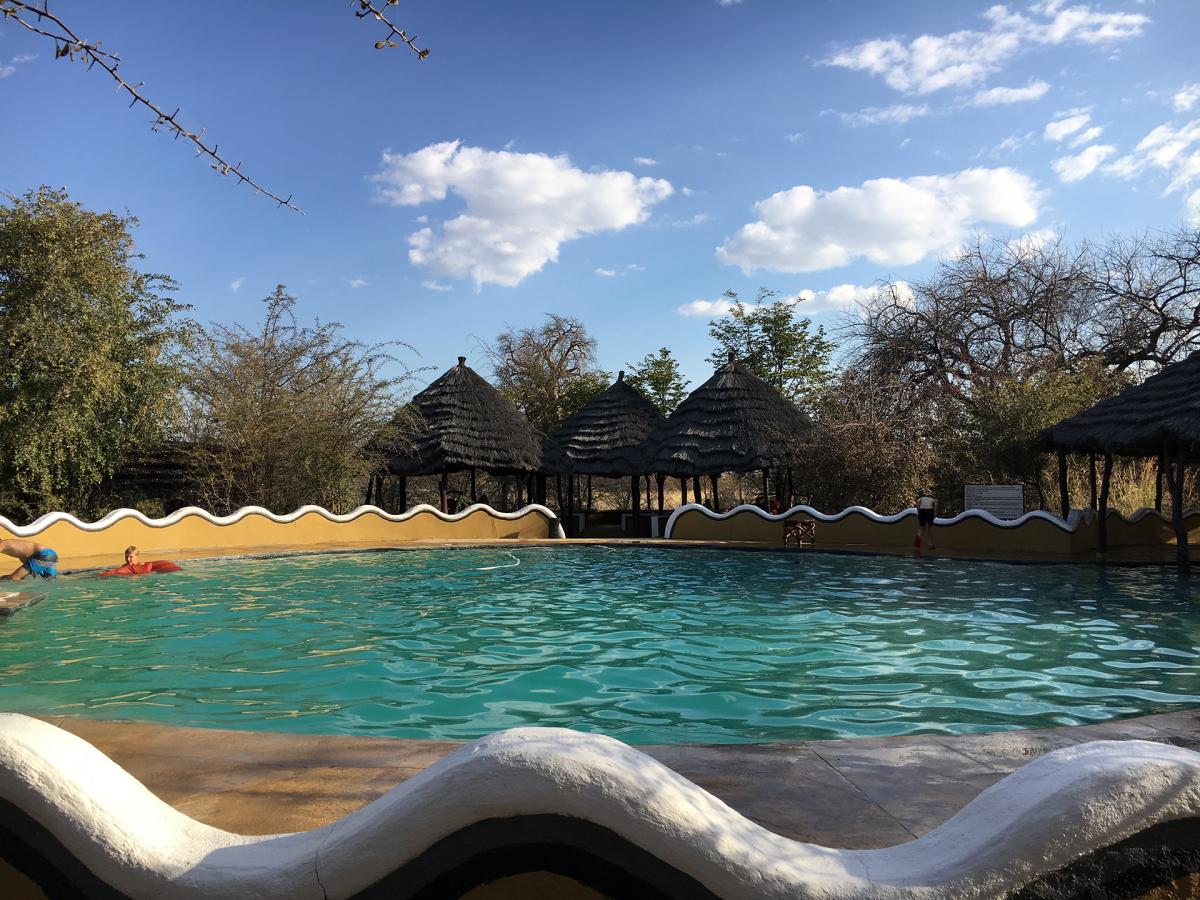 The restaurant, that is next to the bar and the boom, where there is a large fire brazier, it serves a few dishes; we dined here and ate meat and it was very good.
The atmosphere is quiet and relaxed, we like to be here; there are travelers coming from all over the world, most coming from the nearby South Africa, but there are also Germans, French, Spanish, South Americans, North Americans and, of course, Italians.
We enjoy the amenities of the Planet Baobab for two nights, away from here the Central Kalahari Game Reserve waits for us, and there life will be tough.