Submitted by SafariADV on Thu, 2019-12-12
As always, at the end of a trip, the time has come to pull the strings and put down the numbers that characterized this trip to Botswana and South Africa.
The highlights of our trip to Botswana and South Africa
• Flight hours: 24, 12 hours on the outward journey and 12 hours on the return journey.
• States visited: 2 Botswana and South Africa, about 3 weeks in Botswana and about a week in South Africa.
• Km traveled: 5,239, around 3,000 on the asphalt and more than 2,000 on the sand
• Travel days / nights: 31 days / 32 nights of which:
Nights spent camping: 23
Nights spent at hotels or lodges: 7
Nights spent in flight: 2
• Travel companions: 4 friends but only for 9 days, for the rest it was just us 2.
• Photographs taken (with reflex cameras + compact + iphone + GoPro + Osmo Pocket): 37,081
• Videos shot (with compact + iphone + GoPro + Osmo Pocket): 997 files
• Parks and Natural Reserves visited: 7:
Pilanesberg National Park
Marakele National Park
Khama Rhino Sanctuary Reserve
Makgadikgadi Pans National Park
Moremi Game Reserve
Chobe National Park, in the Savuti and Chobe Riverfront areas
Central Kalahari Game Reserve
• Sightings on safari:
Lions: 47
Leopards: 2
Cheetahs: 4
Elephants: many, impossible to count
Rhinos: 19, 1 black and 18 white
Spotted hyenas: 2
• Night visits to the camp, immortalized by the trap camera:
Hyenas: 2
Cape foxes: 1
Owls: 3
Genets: 1
• Means of transport used 5:
Plane
Dr Livingstone (Toyota Hilux)
Safari car (Toyota Land Cruiser)
Boat on the Chobe River
Mokoro on the Okavango Delta
• Problems with Dr Livingstone: we lost count but it doesn't matter, they are part of the journey; the most important were 3 cover-ups in Botswana, a broken brake, the odometer that was no longer working and a torn tire.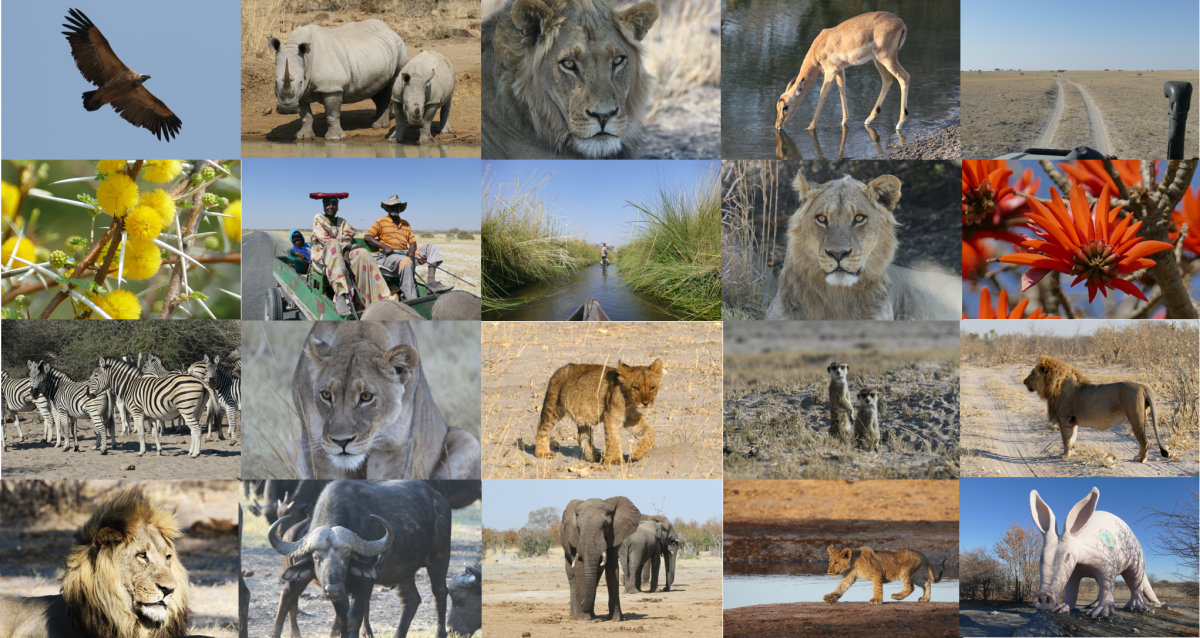 Data di inserimento:
Thursday, December 12, 2019