Submitted by SafariADV on Tue, 2019-12-03
We are at Johannesburg in South Africa and we are at the end of a journey that led us to explore part of Northern South Africa and Botswana; today is the day of our departure, we go home ... what an infinite sadness, but we still have the day today and we want to enjoy it to the full.
It's Sunday and so what's better than the Fourways Farmers Market to drown the sorrows of departure?
We drink a quick coffee in the room of the Protea OR Tambo, check-out, load the suitcases on Dr Livingstone and go; we let ourselves be guided by the navigator, it is not easy to orient ourselves otherwise even if we are often here in Jozi.
At 9:20 am we have already arrived at the Fourways Farmers Market, the parking lot is still empty and there is no one at the entrance, very well so we don't have to queue and inside we can take a quiet ride before people arrive.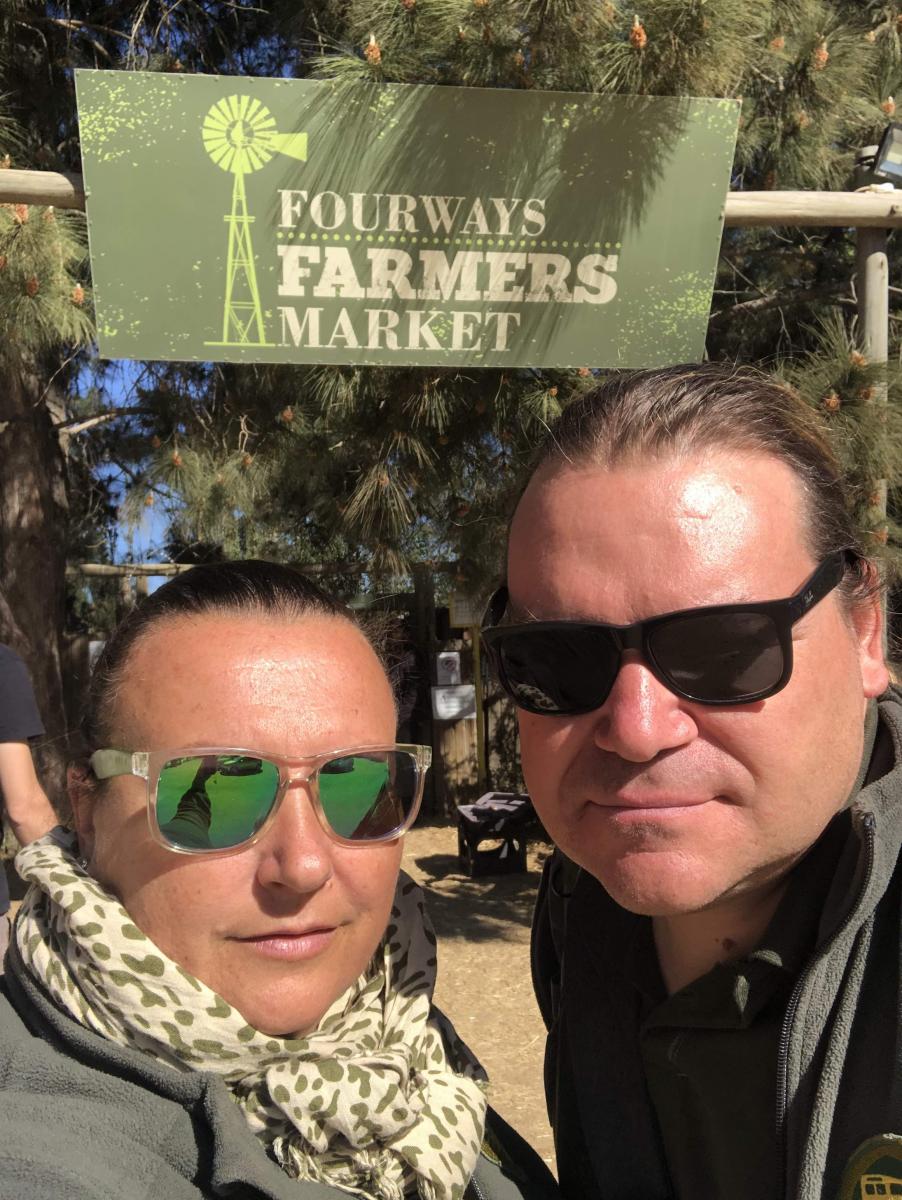 We have already been here at the Fourways Farmers Market on the first days of this trip and we liked it so much that we decided not only to come back here today, but to come every time we return to Joburg.
We want another coffee, so we go to the bar where we had coffee the other time, too, they make a good espresso even if for some it may be a little too long, but we like it that way.
We sit at the wooden tables in the sun next to the bar house and enjoy the moment.
We are there for a while and then we decide to take a tour of the stalls, some are still setting up their own counter, in fact most of the people will come later for lunch, but there are already some who, like us, have come early to have brunch; they are mostly white South Africans.
As we go around we see Antoniette, the lady from whom we bought mustard a month ago; it was very good and we wanted to let her know, she is very satisfied and she told us that she will wait for us the next time we come back to Jozi.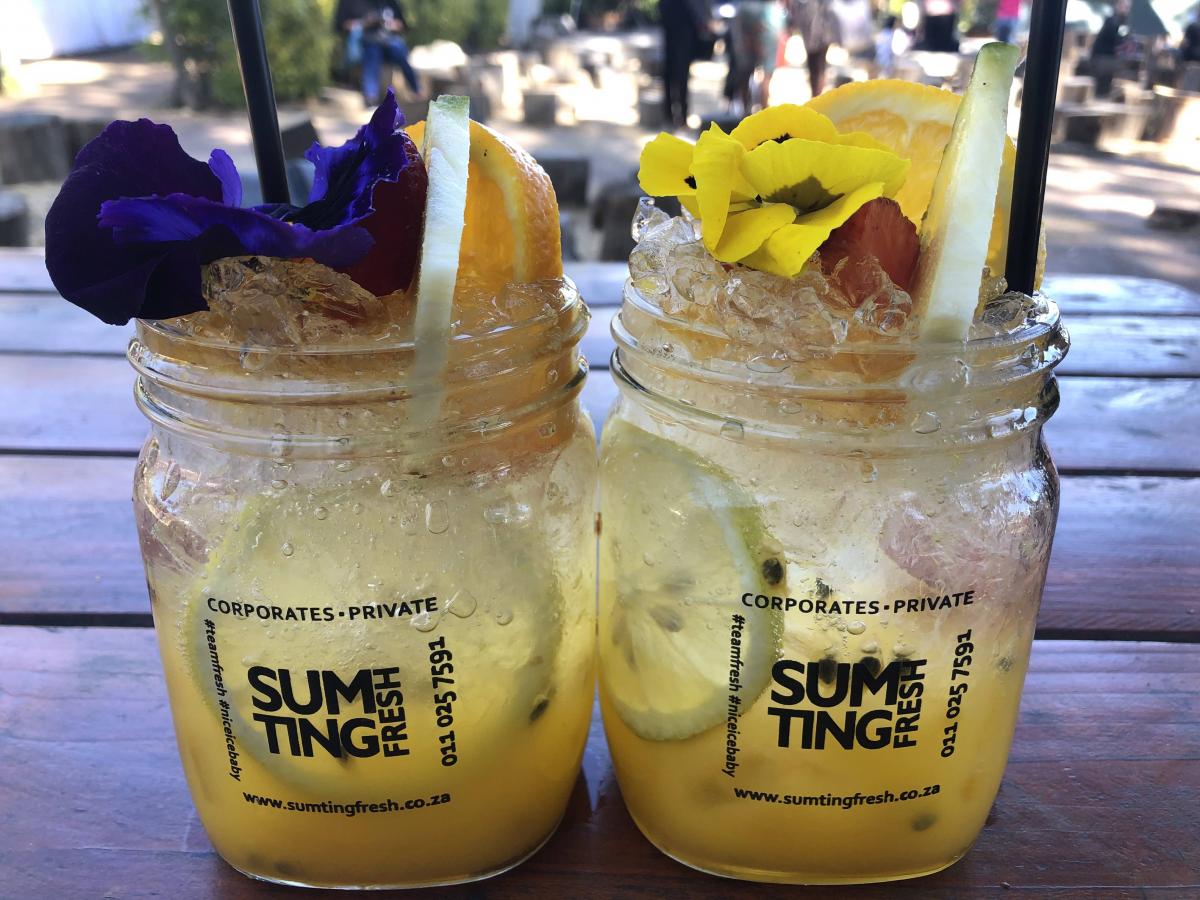 While we go around some offer us some tastes: amarula ice cream, dried mango with chili pepper, biltong; it's all very good!
We buy 1 kg of biltong of impala, kudu and wildebeest to take home, so, in times of sadness, we will eat it thinking about our trip and our South Africa.
It is still early to eat even if people are increasing and many are already eating and drinking; we sit at a wooden table and enjoy the atmosphere of this place.
Slowly slowly black customers are coming, they are characters, we love them!
When the hunger begins to be felt we go to get the fried chicken and two cocktails from Sumting Fresh, the trio of we did not understand what from the boy, where we also had lunch the other time and, to drown the sadness of having to leave, this one is a nice excuse, a slice of chocolate and salted caramel cake from Jeaneane, the neighbor of the mustard lady.
We eat and enjoy the atmosphere, the people, the live country music and try to entertain ourselves as much as possible, but at 2:00 pm we have to go unfortunately; as we go out we see an infinite queue of people to enter, it is really discouraging, thank goodness that we came early.
We get our Dr Livingstone and leave, we've got to go to Bushlore.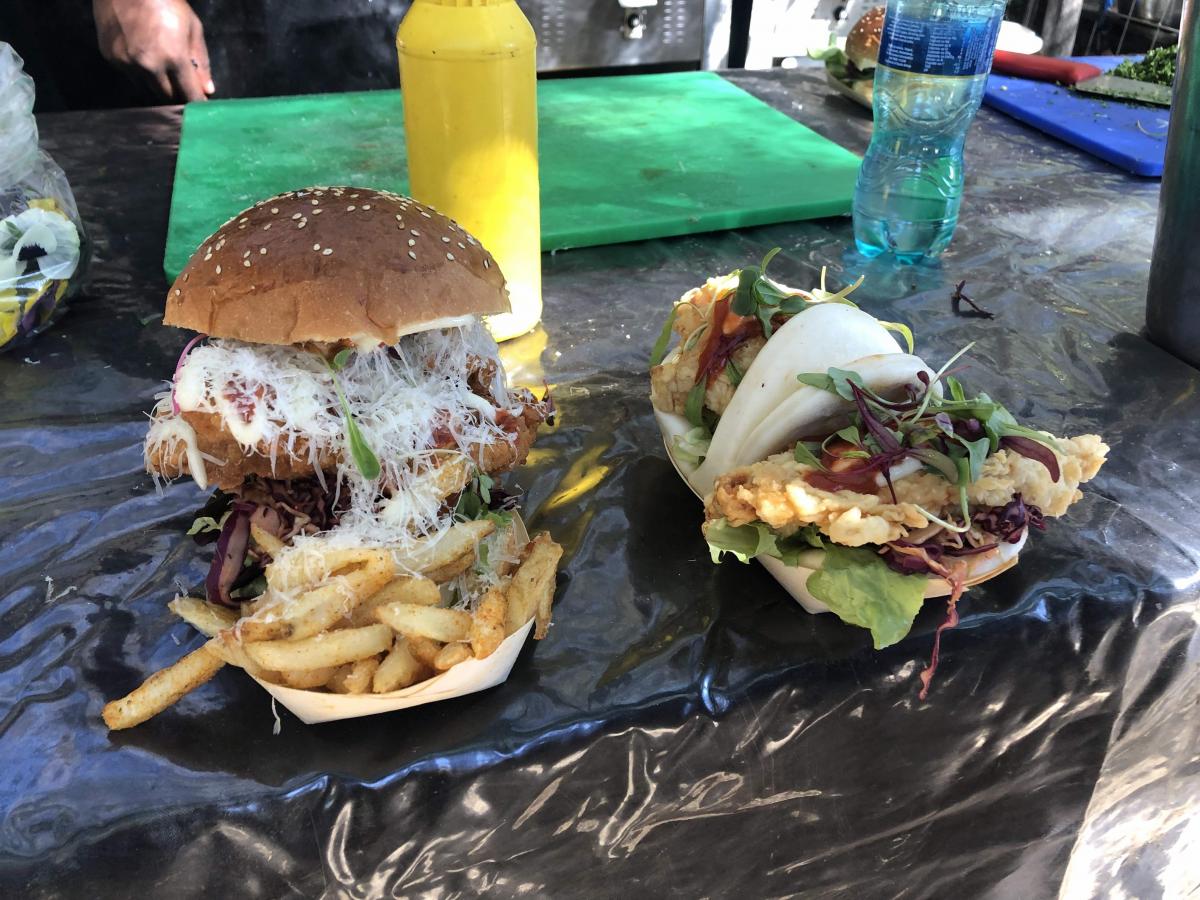 Data di inserimento:
Tuesday, December 3, 2019