Submitted by SafariADV on Fri, 2019-11-08
We are at the Marakele National Park in South Africa, we decided to visit this park because, on the one hand it is on the road that takes us to Botswana, that is the destination of our journey, and on the other because we are curious, we have never been here before but we have seen some wonderful photos.
We wake up at 5:30am, there is still darkness outside and it's cold, so we have breakfast in what has become our living room area inside Dr. Livingstone; after breakfast we prepare ourselves and we leave, this morning we are fast because we can leave some things here in the campsite, tonight we will still sleep here.
The Marakele National Park is divided into two areas: the Western area where our campsite is also located, here there are no predators, so there are herbivores and birds; the Eastern area where the predators are also found and the main attraction of the park: the Lenong Viewing Point.
The two areas of the park are divided by an elevated road and, to go from one side to the other, you have to go through a sort of tunnel closed by two gates, that serve to prevent the animals from passing from one side to the other.
Left the campsite we drive on the same road we did yesterday, the map they gave us at the gate is not very clear since it is not to scale and the slopes are approximate, thank goodness we have Tracks4Africa, even if it does not have some secondary tracks.
We turn following the indications to the Lenong Viewing Point and, shortly after, we arrive where the Rooiberg Road is found, the elevated road that divides the park in two; we approach the gate that closes the tunnel, we cannot and must not get out of the car to open it, the gate opens by pressing a button and then closes by itself.
The tunnel is round and made of concrete, in practice it looks like one of those drains to allow water to pass; maybe it also serves that.
Now that we have entered the Eastern area of ​​the park we must start keeping our eyes open, even if the Marakele National Park is not famous for the abundance of its fauna, but here all the Big 5 are present, so we could have luck and see something.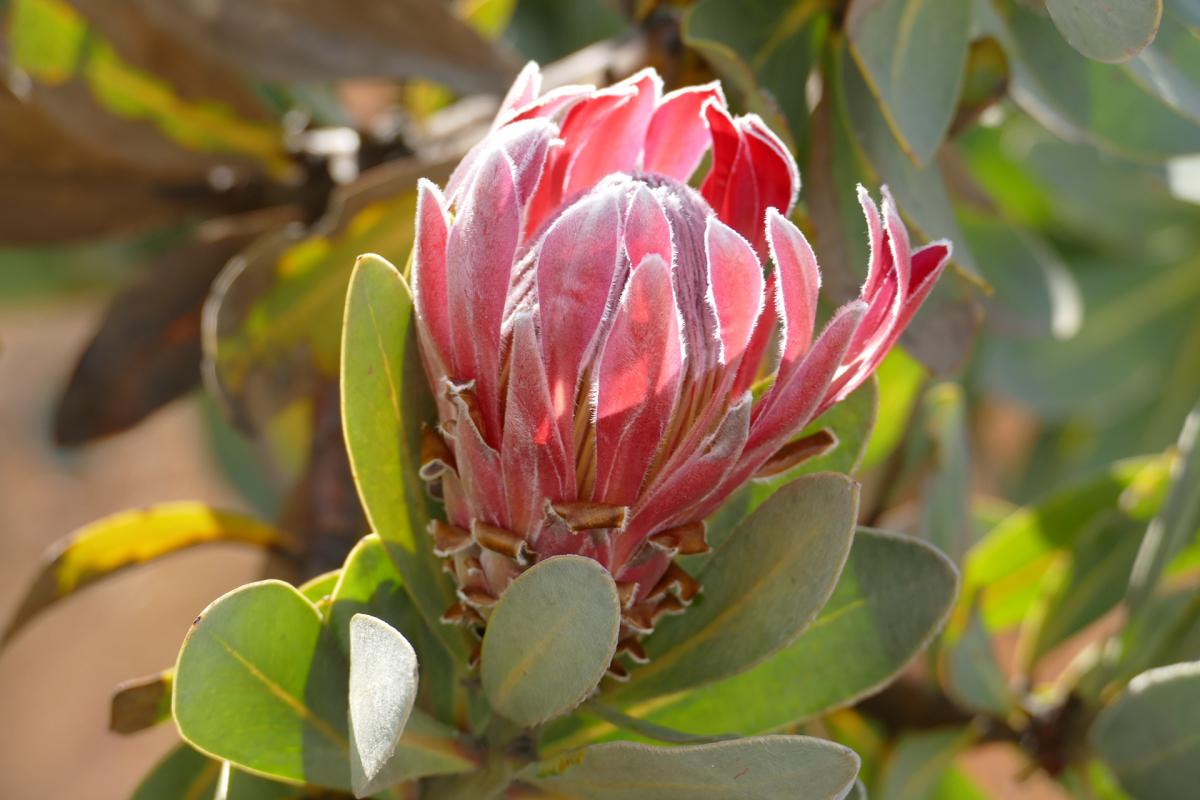 In fact we do not see many animals, only kudus, impalas and baboons, but the landscape is very beautiful, there are not even many roads to explore the park well, there is only one main road and some secondary dirt track that is not marked on the park map; we try to follow some of them.
Following a dirt road we arrived at a picnic area that has a beautiful view of the park, as it is in a higher position and at the foot of some hills.
We park and take everything we need to make coffee and go to one of the wooden tables.
In the parking lot there is another car, they are two Dutch guys who are doing a self drive, we start to chat about our respective trips and itineraries while we drink coffee together; this is one of the things I like about this type of travel, you meet people who don't know each other and start chatting, exchanging information, as if we were friends.
After a while the time has come to leave, we say goodbye and go back to our Dr. Livingstone.
We head towards Lenong Drive that, as its name reveals, leads to the Lenong Viewing Point; this road is asphalted and has some parts in concrete, it climbs along the slope of the mountain and, in several places it is very steep, moreover it is little more than a lane but it is a two ways, fortunately there are few visitors as it is not very easy to cross another car.
At each bend you climb more and more and below us a spectacular view opens up on the valley below and on the rocky hills all around, it is a very panoramic road and it is a pleasure to follow it, even if, as you go up, it gets narrower and narrower; in total from the base to the top there is a vertical drop of 1000 meters.
When we arrive at the top we find a small parking lot where there is also the car of the Dutch boys, but there is not much else, besides some antennas where there are some men climbed on the cables that hold them; what a fear to see them up there.
There is a path that adventures among the stones and that allows you to reach some points from which you have a wonderful view of the valley; it's really a show.
We take some photos of the panorama and also of the Cape Vultures that hover above our heads; here is the largest colony in the world of these beautiful scavengers.
Even if there is no picnic area or other infrastructure, but just two or three concrete benches facing the cliff, we decide to take our picnic bag and have lunch on one of these benches admiring the view; in practice we are alone, there is nobody and we have all this wonder just for us.
At this height it is also cold despite the sun, better to put on a jacket.
When we are done with our lunch we take some more photos and then we go back to our Dr. Livingstone and take the road back to the valley.
Going down maybe it's less simple than going up because the road is steep, the curves are narrow and our car is very heavy, we have to go down in first gear and touch the brakes every now and then, otherwise we can't stop: luckily we pass a few cars!
When we reach the end of Lenong Drive we decide to get lost a bit by going along some dirt roads, even if there are neither on the map nor on Tracks4Africa; we want to see if we find something and we arrive at the Tlopi Tented Camp, where the Tlopi Dam is located.
Since we have reached this point we try to see if there is any animal that has gone to drink, but it is difficult to reach the edge of the puddle since the tents of this field face directly on the water.
From here we head towards the gates that separate the two parts of the park, still following some secondary roads: heck we find a lot of signs of the presence of the elephants, but is it possible that we do not find them?
Last night we also heard a lion roar, so it proves that these big cats are present in the park, but where are they?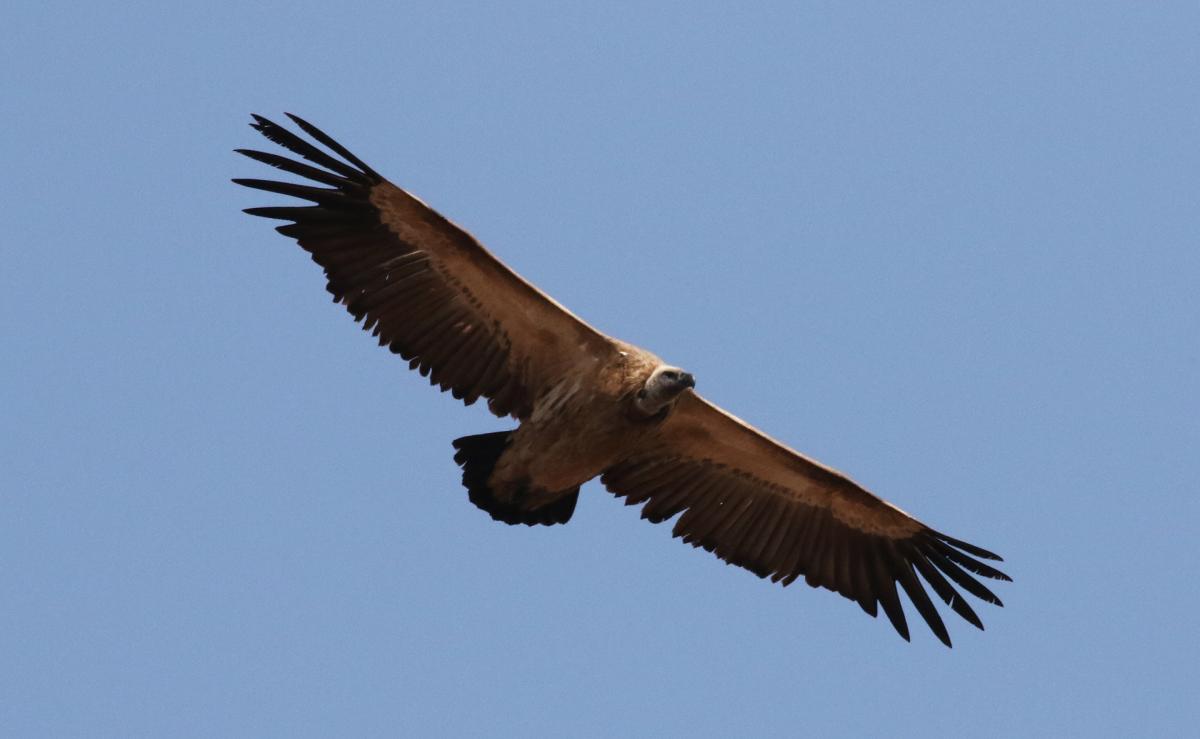 This proves that it is never easy to spot animals, even large ones in a relatively small area.
We go back to the Western area, take a tour and then decide to go back to the campsite a little earlier than usual to enjoy the relaxation of this place.
I download the photos, because it is always better to have at least one copy, if not even two, you can never know what can happen, while Silvan relaxes on our chaise longue; every now and then you also need to stop and enjoy the place where you are.
At some point we hear a noise, there is someone or something walking on the other side of Dr. Livingstone compared to where we are, we are a bit curious to see who he is but we don't want to get up ... we took the relax a little too seriously!
But there is no need to get up, soon the unexpected guest walks around the car and reveals itself: it is an ostrich!
It's too funny, it roams the camp looking for something to eat; but here it was not lucky, we only have 2 cans of Tab on the table, while all the food is closed in the car, just to prevent it from attracting some animals.
But the ostrich, without a modicum of modesty, begins to run around the campground, snooping everywhere and in the end it manages to steal a sandwich from our neighbors; perhaps it has somewhat underestimated the size and consistency of the bread and it takes a little time to ingest it, needless to say that it is really funny.
Ostriches ingest the whole food, they have no way to chew it or chop it first, they are also devoid of gastric juices, so they must also ingest sufficiently hard material so that, once it has reached the stomach, thanks to the movement of the gastric muscles, it is able to chop the food.
We soon discover that the ostrich is not alone, there are one male and two females that, in turn, go around the campsite; they are too funny and we have fun photographing them and filming them!
But ostriches are not the only guests that come to visit us: there are also several hornbills, that come close in search of crumbs, and some vervet monkey, that feigns indifference but in reality constantly surveys the campground and then raids worthy of an assault group to steal food.
We fear nothing just because we have everything closed so we are calm, while most South Africans are already cooking and therefore under attack; these are scenes too funny not to laugh!
While we watch these ridiculous scenes we also enjoy the sunset and toast with a dry savanna and a lemon savanna, my favorite; another day of this journey is coming to an end and we seem to be away from home for more than a month.