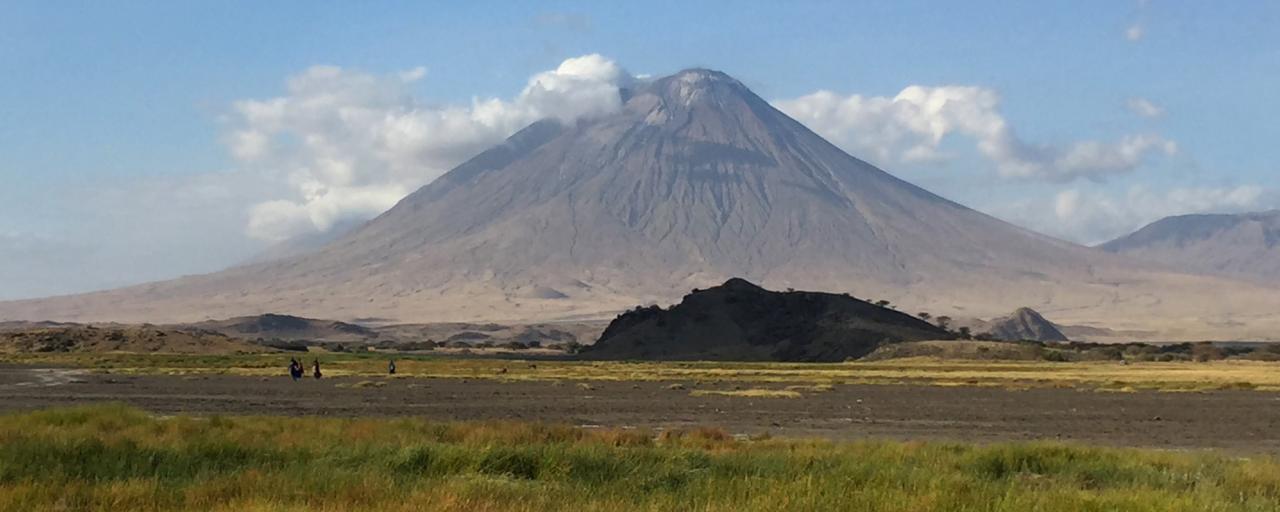 Trekking: from the Natron Lake to the Ol Doinyo Lengai
Useful Information
Duration
9 days/ 8 nights
Trip stops/ Highlights
Natron lake
Ol Doinyo Lengai
Ngorongoro Crater
When to visit
The best period is in the months from July to October and from December to February
Type of trip
Trekking
Activities
Natural Safari
Trekking
The trip
The journey is centered on the volcano Ol Doinyo Lengai, an active volcano that is located in the Great Rift Valley in Tanzania and dominates the Natron Lake.
The volcano is the sacred mountain for the Maasai people, its name in the local language means "the mountain of god", and the Maasai were the first to climb it; they usually go to the top to pay tribute to their god and to deliver propitiatory sacrifices.
The ascent starts from the plains of the Natron Lake, a salty lake famous for being the place where hundreds of thousands of pink flamingos come to breed.
The hike begins early in the evening to avoid the hottest hours, at dawn reaches the summit at 2,890 meters height, the view from here allows to capture stunning views of the Great Rift Valley ski lane and the underlying Natron Lake.
During the trip you cannot miss the visit of another volcano, the Ngorongoro, within the crater you can spend the entire day in naturalistic safari to discover many animal species.