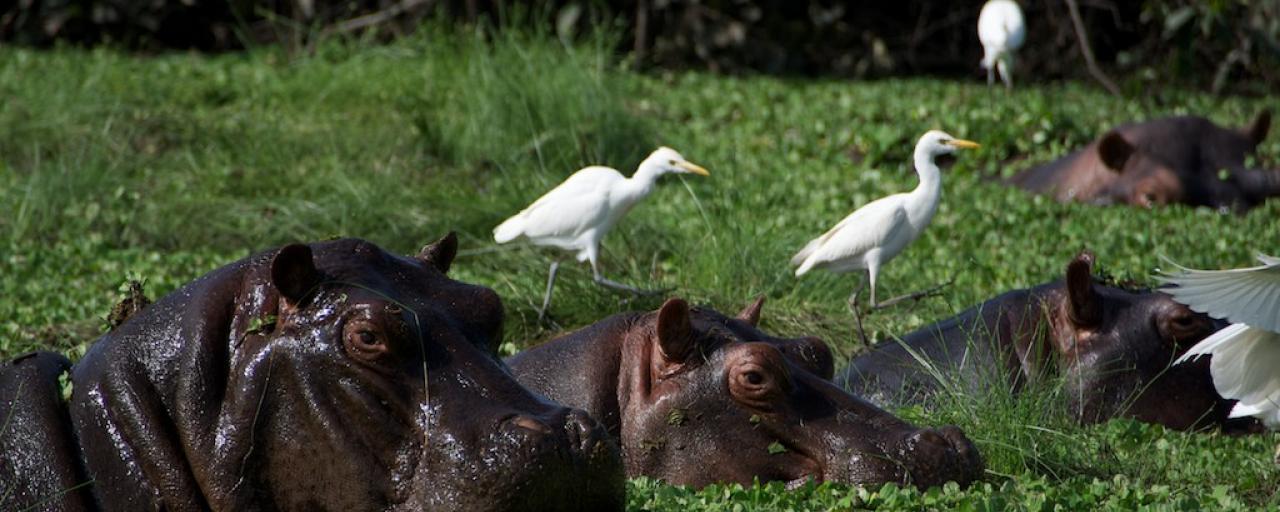 Guinea Bissau: a mix of cultures and uncontaminated nature
Useful Information
Duration
9 days/ 8 nights
Trip stages/ Highlights
Bissau
Mangroves forest and villages
Bijagos Islands
When to visit
In Guinea Bissau the climate is tropical, warm all year round, with a dry season from November to May and a rainy season from June to October, due to the African monsoon.
November and December to admire the turtles.
End of February to attend the carnival.
April/May to attend the Vaca Bruto festival.
Type of trip
Classic cultural
Activities
Boat Safari
Birdwatching
Carnival
Turtles
Vaca Bruto festival
The trip
Guinea Bissau is a country that is not very visited by travelers but has so much to offer.
The capital is defined as the "most Mediterranean town of Black Africa", a piece of Mediterranean in Sub-Saharan Africa, thanks to its Portuguese colonial architecture, popular meeting places and festivals called "verveinas", its neighborhoods, barrios, where they mix Portuguese, Kriol and local languages.
The archipelago of the Bijagos, with its eighty islands, is the largest archipelago of the African continent and has been declared a World Heritage Site by UNESCO.
In Guinea Bissau, during the migration period, over one million migratory birds transit, on routes ranging from Europe to Africa.
On the coast is the large mangrove forest where, on board of boats, you can explore pristine rivers and estuaries, that hide remote villages where they still celebrate ancient animistic ceremonies, also you can admire the white pelicans, the herons, the egrets, the storks and the pink flamingos.
The island of Orango is a national park that, among the numerous protected species, includes a unique and spectacular one: the salt water hippos, these large mammals, with a unique behavior for their species, live in the salty waters of the mangrove forests and sometimes decide to take a dip in the ocean, that is why they are also called "surfing hippos".
In Guinea Bissau there are three important events to take into consideration when you decide to plan the trip:
1) In February the carnival takes place, whose celebration lasts several days a bit everywhere, from the Bijagos Islands to the capital.
The Carnival in Guinea Bissau is a great mix of Afro-Portuguese traditions and is the most heartfelt party in the whole country.
2) In April and May the parties of the "vaca bruto" mask are held; a wooden mask on which authentic horns of Zebù are mounted, this mask represents the incarnation of a powerful spirit of nature.
To these dances participate all the members of the village: the elders, the young warriors, the great initiates who brought the mask, priests and sorcerers.
3) In November and December, on the uninhabited island of Poilao, the green sea turtles, Chelonia Midas, come to lay their eggs on the beach.
After sunset you can go to the beach and wait for the turtles to emerge from the ocean to dig a large hole in the sand to drop up to a hundred eggs.