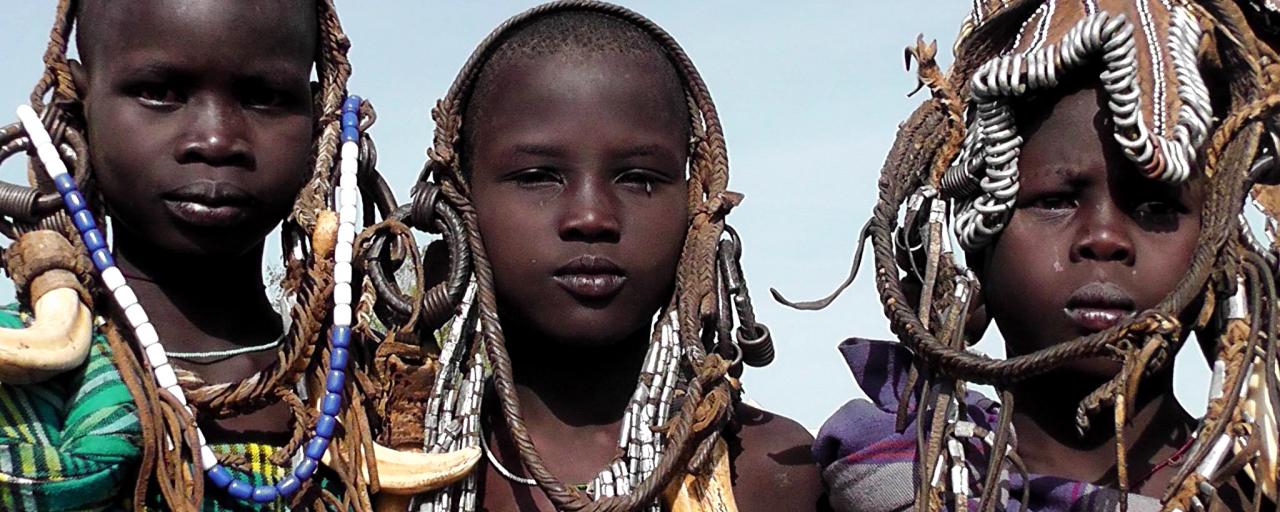 Ethiopia, the incredible Omo Valley
Useful Information
Duration of the trip
11 days/ 10 nights
Trip stops/ Highlights
Addis Abeba
The Karo
The Hamer
The Mursi
Chamo Lake
Mago National Park
The Konso
The Dorze
When to visit
In most of the country, the main rainy season runs from June to the end of September, with short rains in March. In Southern Ethiopia, the seasons are different, with the main rains from March to June and shorter rains in November.
Type of trip
Classic cultural
Activities
Birdwatching.
Boat cruise
Boat Safari
The trip
Ethiopia is a nation with a thousand faces, a thousand traditions and an incredibly rich and fascinating history.
This trip is concentrated in Southern Ethiopia, an area rich in ethnic traditions, you will discover the villages of the indigenous tribes and in particular the ethnic groups of the Omo Valley, who from the anthropological point of view are among the most interesting in Africa.
The journey begins in Addis Ababa, a city with a lively atmosphere, with wonderful and interesting museums, ancient churches and an exciting gastronomic panorama.
Moving then to the South we meet Adadi Maryam, the Southernmost of the rock churches, and then reaching Tiya, an interesting UNESCO World Heritage site, where there are numerous stems, on which are engraved enigmatic signs that make them particularly mysterious.
Continuing the journey to the South we reach the land where there are some ethnic groups who seem to be suspended in time and who have handed down their ancestral culture for millennia.
We will meet many ethnic groups and admire the incredible landscapes of the Rift Valley.
We will meet the Dorze, an ethnic group famous for their huts similar to large inverted baskets made by weaving bamboo; the Konso, famous for their villages but especially for the terraced fields and the funerary structures that UNESCO has added to the list of World Heritage sites.
We then enter the lower Omo valley, a unique place thanks to the very high concentration of different ethnic groups, a melting pot of rituals, traditions and ceremonies that leave you breathless.
Meet the Mursi, famous for their hairstyles and for their typical modification of the body that involves the insertion of labial plates; the Karo, who paint their body in white using chalk like true masters; the Hamers, recognizable by their incredible hairstyles and their numerous jewels.
If lucky we can attend the Hamer ceremony, the leap of oxen, where the boys, to go to adulthood, have to run on the back of many bulls without falling.
Finally on Lake Chamo we will have the opportunity to go on a boat safari to observe the many crocodiles, hippos and numerous species of birds.
An incredible journey, rich in culture, perfumes, landscapes, animals and a formidable cuisine.