Submitted by SafariADV on Mon, 2019-12-02
We were in Pretoria this morning and, after taking a very short tour of the city, we left to Johannesburg, this is the last stop in South Africa and of the whole trip; in fact tomorrow we have the flight to go home, unfortunately I would add.
For the first time, we cheated on our favorite hotel the Premier OR Tambo Hotel because we wanted to try the Protea OR Tambo, that is located right in front of Johannesburg OR Tambo airport and a few hundred meters from the Premier.
Protea OR Tambo also has outdoor parking that is perfect for us, not only because our Dr Livingstone is taller than a normal car, but also because, at the beginning and end of a journey, we need to open it to fix all the things inside.
We check in but as it is still early the room is not yet ready, not so bad as we have errands to do so we unload our bags and leave them at the reception and we go out, take our Dr Livingstone and leave.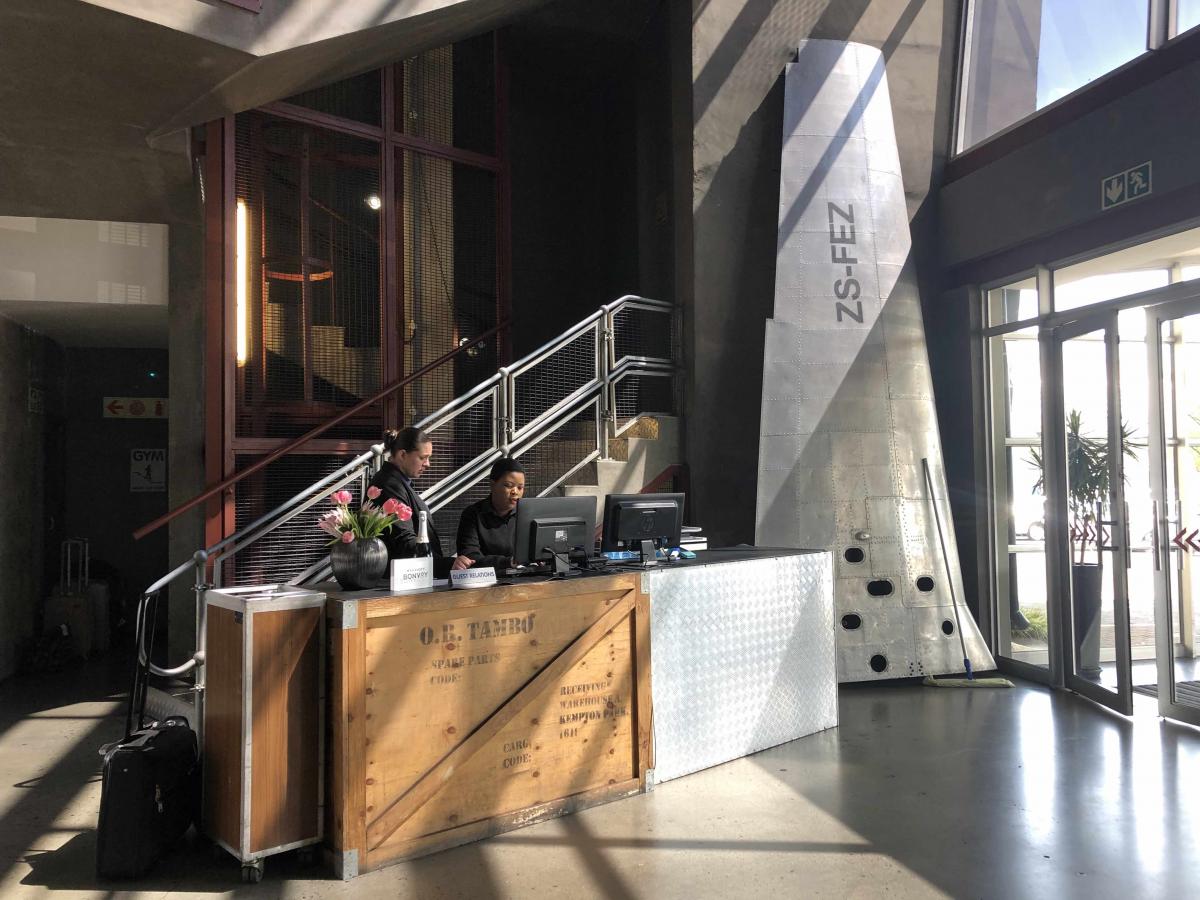 We take advantage of today to go to the Outdoor Warehouse to buy some things we need, such as a cover to put all the extension cords and slippers that we use on the campsite to get the power, we are tired of always having them around.
We went to the Outdoor Warehouse shop that is located inside the Stoneridge Mall, one of our favorite malls; here there is also one of our favorite places, the Ocean Basket and, since it is lunchtime, we decide to stop here, on this trip we had not yet done it.
After lunch, we take our Dr Livingstone, we follow maps.me that, instead of letting us do the Bypass, a sort of paid ring road, makes us venture along a road that crosses several very beautiful neighborhoods where there is no traffic.
When we arrive at the Protea at the reception they tell us that the room is ready and that our suitcases are already in there.
The Protea Or Tambo, as the name suggests, is located just in front of the OR Tambo airport in Johannesburg, so they thought it well to make the hotel themed airport and airplanes: the reception is spectacular, the concierge desk for example looks like a wall of wooden boxes of other times, here and there there are elements that recall aviation, both modern and of a bygone era.
We are really curious to see the room, we take the elevator and go up to the second floor, we arrive at room 233 and we enter: wow! But it is even better than what we expected!
Even the furniture and some accessories in the room are reminiscent of planes, for example the desk looks like the wing of an old plane, as well as the chair seems to be made of sheet metal; they really did a wonderful job.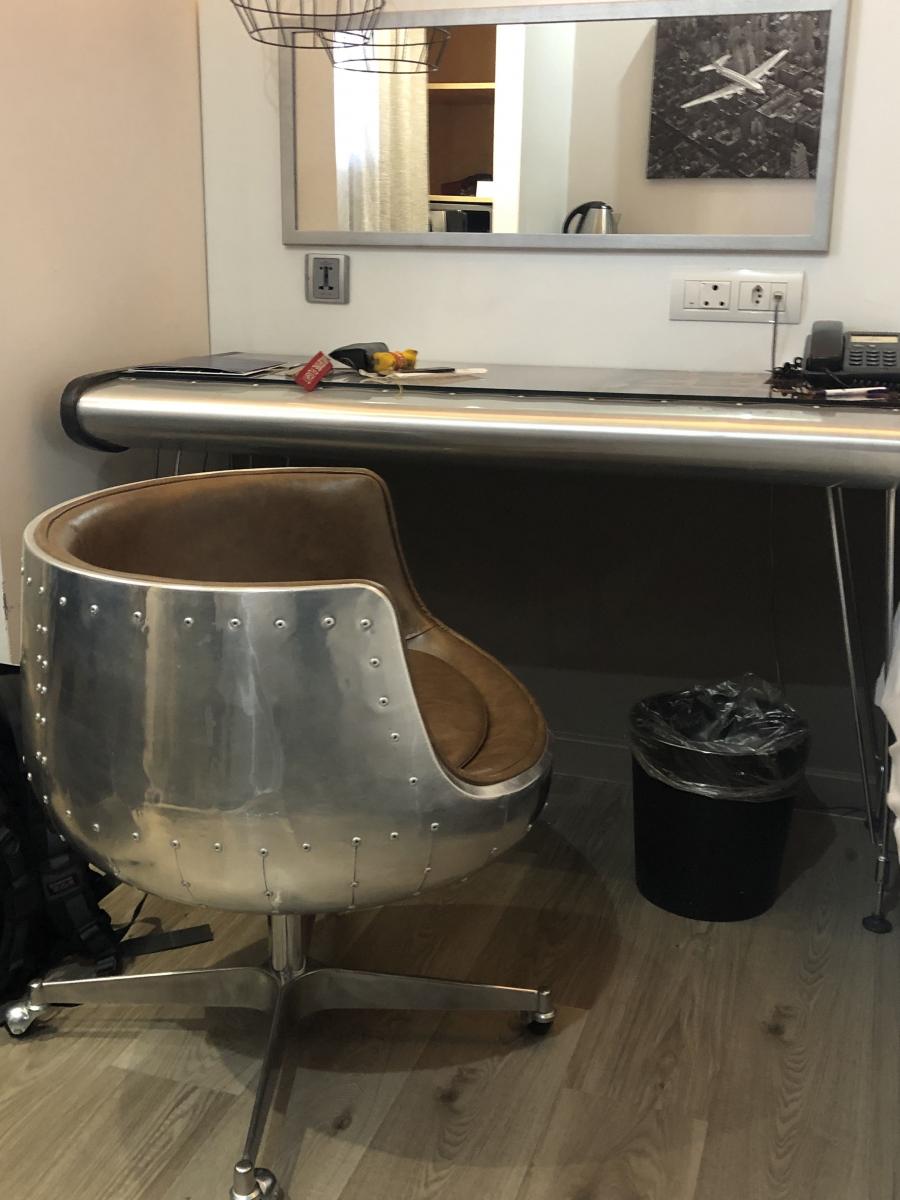 Before relaxing in the room we prefer to arrange Dr Livingstone to leave it well, also we have decided to leave here several things that we will need the next time we return to South Africa, since it will be soon.
We go back to the room and arrange the bags to leave tomorrow, this time we travel light, it's incredible for us; what sadness to have to leave, if it were for us we would stay here forever.
We relax a bit and then go to dinner, we don't want to go around so we have dinner here at the hotel; you can choose between the buffet and a la carte, they also offer us two glasses of prosecco, probably they have seen us sad and want to cheer us up.
Goodnight for this last night on African soil!